I never thought I'd say this, but I miss those all-nighter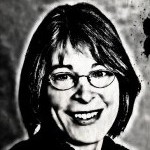 council meetings.
Town Council had a rich agenda for its Oct. 21 public hearing – a discussion of whether to add large swaths of land north of Chapel Hill, which included the Historic Rogers Road neighborhood, to the ETJ; Central West's controversial proposal; and a first-ever density bonus to Timber Hollow – and many people in town had a lot to say.
Central West drew the most speakers by far, and it held the middle spot between the ETJ annexation and Timber Hollow. Council had the chance to try out its new rule: If more than 15 people sign up to speak, the time limit per speaker is reduced from 3 minutes to 2. Unfortunately, that was not communicated to the public, who thought that the first 15 speakers would get 3 minutes each, and those that followed would get 2 minutes. The blanket 2-minute limit wasn't clarified until after the first speaker got cut off midsentence, which got the public comment period off on the wrong foot.
Tensions were running high already because town staff shunted all but the first 100 citizens into an overflow room, even though the posted capacity for the main meeting room was 185. Roger Stancil later said that due to the way the chairs were set up for the council meeting, the fire marshal scaled back the occupancy to 109.
The Central West matter finished up about 10:20, and Mayor Mark Kleinschmidt plowed ahead with the Timber Hollow matter, even though council would have to adjourn promptly at 11:15 because an alarm goes off in the Southern Human Services building if the doors aren't locked by midnight.
By the time the staff and the developer had made their presentations and citizens had commented, council members had time to ask only two questions before the mayor gaveled the meeting to a close. Discussion will resume a month later, at the Nov. 18 public hearing. But as every pitcher caught in a rain delay will tell you, a break in the action quashes momentum. Several council members had raised their hand to speak. Will they still feel the urgency to get their questions answered a month after the presentations and public comments?
With the items on last week's agenda, council has some serious decisions to make. Limiting the comments the public contributes reduces the amount of information the council has as it considers these important issues. And separating council discussion from the presentations and public comment likely will temper the probing questions council had begun to ask.
That's what makes me long for the good ol' days.
– Nancy Oates