Does Wake County get a volume discount for recycling? It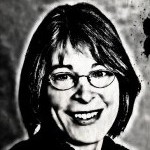 seems to be able to handle recycling at half the cost as Orange County. Then again, Wake County is a little more than twice the area of Orange County (857 square miles compared to Orange's 401 square miles), yet it has nearly seven times the population (952,151 vs. 137,941 in 2012). As any pizza delivery guy will tell you, you can go door-to-door more efficiently if all the doors are close together.
At a Town Council work session on Nov. 6, council members looked at ways to save money with recycling. Town staff made a PowerPoint presentation comparing curbside recycling services by Orange County, Republic Service, Waste Industries and Waste Management. The four entities each had a different scope of service, so deciding which offered the best proposal was not a simple apples-to-apples comparison.
The recycling system through the county that the town enjoys now is one of the best in the state, according to the Orange-Chatham Sierra Club. Town staff would like to continue the service as is. But town staff's boss, Roger Stancil, recommended that the town sign a 5-year interlocal agreement with the county that gives the town more oversight and sets the stage for potential cherry-picking of services. That could make the services the town doesn't contract the county to do more expensive. And some Town Council members – Mayor Kleinschmidt, Gene Pease and Matt Czajkowski, as long as we're naming names – said, essentially, not so fast, relevant because council is Stancil's boss.
Among council's objections was that continuing to have the county handle recycling was a way to get town residents to pay for convenience centers that benefit county residents more. Convenience centers do have their own line item in the budget, so technically, that argument has little merit, though the more revenue the county brings in through curbside recycling, the more it has to spend elsewhere in the budget, including convenience centers.
The issue was further muddied by the county's deadline of year's end to take advantage of a $75,000 state grant toward purchasing recycling roll carts that the county says would induce county residents in particular to recycle more, bringing in more revenue. (The county is paid for the recyclables it delivers to a processor.) Saving recyclables from going in the trash reduces the volume of garbage and saves on landfill tipping fees. Roll carts are more durable than bins (saving on replacement costs) and have the capacity to allow recycling to be picked up every other week, instead of weekly (lower operating costs).
Expect the recycling issues to be sorted out at the Nov. 21 Assembly of Governments meeting.
– Nancy Oates