The Age of Private Equity Transactions has arrived in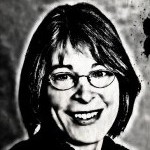 Chapel Hill.
Private equity transactions are nothing new; they got a lot of press coverage during the 2012 presidential race because Mitt Romney's Bain Capital specialized in them and made Romney rich.
This is the concept: Buy an asset with borrowed money; resell it at a higher price; pocket what can be a sizeable difference, with very little risk, and move on.
A private equity firm, using investors' money, buys what it perceives to be an underperforming company. As the new owner, the firm has control over decisions the company makes. The debt accrued in buying the company makes it more expensive for the company to do whatever business it had been doing, yet the deal has to make money for the private equity investors. So the firm makes changes to the company to increase its profits – laying off workers, sometimes shutting factories, maybe selling the company to a larger operation in the industry that wants to reduce its competition. Ultimately, the original company may go out of business, but not before the private equity investors have made a bundle.
Investors win; communities lose.
Some businessmen (and private equity transactions are dominated by men) consider such a transactional economy to be beneficial. It's the "trickle down" effect that politicians and business leaders tout during recessions. If some get rich, the theory goes, they will buy something somewhere that will boost the economy of that particular part of the world. U.S. wage-earners during the Reagan years know that "trickle" is the operative word.
In Chapel Hill, 123 West Franklin is by far the largest private equity transaction in town. Atlanta-based Cousins Properties will tear down University Square shopping center to build offices, retail space, apartments and a parking deck. The shops that had made up the shopping center have moved elsewhere or shut down. They were not offered space in the redeveloped location. Once the project is done, Cousins plans to sell it and exit.
Overall, I see 123 West Franklin as a welcome addition to downtown, though it got off on the wrong foot by being stingy about its contribution to affordable housing. It could have designated 10 percent of its units as affordable; instead it proposed donating $60,000 as payment-in-lieu. In the end, it promised $250,000 as PIL, still scroungy for a $100 million development.
Timber Hollow is another. (You didn't expect I'd get all the way through this without mentioning a Strom, did you?) Ron Strom, doing business as Blue Heron Investments, bought the 198 organically affordable apartments and plans to bump up the number of units and raise the rent by at least a third in order to make the revenue stream more attractive to the next owner. He aims to sell the complex by 2015. Town residents sacrifice affordable living space for nearly 200 individuals and families so Strom can walk away with more money than he could ever spend in a lifetime, chanting, "It's not the money; it's what the money means."
Investors win; community loses.
– Nancy Oates