Developers and property owners who rant about their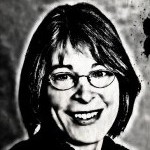 "right" to make the maximum profit regardless of how it affects the quality of life for the rest of the community should spend a couple hours at the end of a Saturday afternoon at the Orange County Solid Waste Convenience Center on Eubanks Road. There they could note the individuals and families waiting to see what gets dropped off in the "free shed."
Saturday mornings are popular times for yard sales, and later in the day, some sellers decide they don't want to make room in their closets again for their unsold merchandise. So they take it to the free shed on Eubanks Road for anyone who wants it. Those who drop off items receive no tax write-off, only the knowledge that their useable items will be snapped up and begin a new life in another home.
In my observation, the number of people who spend their Saturday afternoons "shopping" at the free shed instead of at Southpoint is increasing. Yet they seem to remain invisible to developers and property owners concerned only about making their own well-off selves richer.
I spent the past week barking behind Ron Strom as he presented his rezoning request to various boards and commissions. Strom claims that the rents at the Timber Hollow Apartments he purchased last year are 32 percent below market rate, so he plans to bump up the rent on one-bedroom units from about $700 a month to about $925. And he plans to build more than half again as many new luxury rentals and tricking up the amenities, adding a resort-style pool, party plaza and coffee shop to appeal to well-to-do tenants. To speed the approval process, he stamped his plans "affordable," even though the plan won't yield a single affordable unit.
Every market rate apartment complex has a predictable vacancy rate. Stom's plan allows him to claim that his vacant units are the affordable ones and that if he can't rent them out within 30 days to tenants who qualify for affordable units, he can rent them at market rate. No tenant on a budget can pay the buyout for breaking a current lease in order to move into Timber Hollow with less than 30 days' notice. So, goodbye affordable units.
The Rules of Strom deem graduate students (who receive annual stipends of $15,900 for a PhD student and $11,900 for a master's student) make too much to qualify for affordable units because he includes as income their scholarship funds paid directly to the school and personal loans students take out to make ends meet.
Strom claims he can't make the numbers work to provide actual affordable rentals, yet at every public meeting he brings a posse of six to eight men, professionals who charge about $300 an hour – the middle-aged white men in the group, anyway. He likes to portray himself as community minded, but recall that when 3Cups didn't garner him enough return on his investment, he pulled out, and the independent coffee shop was sold to a franchise.
If Strom wanted to make a positive contribution to the community, he could preserve the existing affordable housing, and maybe open a free coffee bar next to the free shed on Eubanks Road.
– Nancy Oates