Head and heart – they can coexist. We desperately want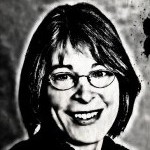 them to in Town Council members.
At a council work session last week, DHIC, a housing nonprofit in Raleigh, proposed building 140 apartments – 60 reserved for senior citizens and 80 for low-income families – on 10 acres of what is now part of Chapel Hill Cemetery between Legion Road and U.S. 15-501. DHIC president Gregg Warren made the proposal with two conditions. First, he would need the town to do an expedited approval, because he would use state and federal money to finance the project. The state money would be available only through 2014, he said, and federal money, well, let's just say with the way things are going, the sooner the better.
The plan would have to be approved by the N.C. Housing Finance Agency to win the money. Warren said he would need a purchase agreement by January and rezoning and special use permit approval by May, then the state would make a decision in the summer about whether to hand over any money.
Warren's second condition was simpler: The town would have to sell him the 10 acres for $100, total.
The project has much to recommend it. In an atmosphere where developers have focused only on their own profit margins, hearing from a developer who would leverage public money to yield housing for members of our workforce, or retired from our workforce, sounds great. But before taxpayers sign over our assets, we need to know how generous a gift we are giving. And no one on council knew the value of that 10-acre parcel.
Furthermore, no one knew how much the site preparation would cost – the slope of the land and the soil type may pose obstacles to construction – and whether the developer would want the town to pay for it. We may still be paying for the site cleanup of 140 West. Town staff have not yet made public the total bill.
And, of course, the town needs to know the demand for cemetery space and the alternatives if that space is no longer available.
Sure, making public the value of the gift we are giving to this developer to provide us with something we've been asking for takes the romance out of it. But the fiscally prudent course would be to know how much it costs.
– Nancy Oates