About 200 taxpayers turned out for the open house last Tuesday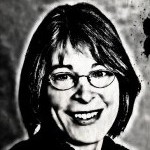 night that showed off the four plans for Central West Focus Area that we got for the nearly quarter of a million dollars we paid to Rhodeside & Harwell. Or as Jim Ward framed it in an email on the Central West listserv: a quarter of the revenue the town gets from hotels over the course of an entire year.
Crowds lined up before the doors to Amity Church opened, even though it was dinner time and they could have gone to the Estes Hills Elementary School Open House or to the Rosemary Imagine brainstorming session, both of which offered refreshments, unlike the Central West Open House. Instead of snacks, participants in the Central West event got strips of red and green stickers handed out by town staff. Maps and photos were laid out on tables, and newsprint lists hung on walls, ready for the community to put green-dot stickers on design aspects they liked and red dots on what they didn't.
Town staff ran out of red dots within the first 10 minutes.
Some Central West Steering Committee members, responding to town residents' concerns about the additional traffic that the consultants' plans would dump on the already over-stressed Estes Drive, drew up an alternative plan. Town staff narrowly avoided a public relations debacle when, after initialing banning the alternative plan from the property, relented and let it be shown, as long as it was not inside the building with the rest of the plans, where it might be misconstrued as staff sanctioned.
Alternative plan supporters set up their proposal on the walkway outside the building only. Ward, who is not up for re-election this year and perhaps is fed up with citizen input, crashed through the bushes, leaving footprint-sized divots in the mulch in his haste to get inside the building to stand by the consultants' plans and avoid constituents looking at the alternative plan.
When a politician reaches that level of curmudgeon, town residents pay for it. The Central West process has highlighted a growing disconnect between town staff and the public. Staff are as professional and courteous to the public as always, but there is an element of lip-service to staff interactions with the citizens, as if the development plans are a done deal, and they have to listen politely until members of the public give up and go away. And if enough people on the dais have had their fill of feedback from the public, we'll end up with a town out of a textbook, all matchy-matchy, rather than the one with character we've had for generations.
Don and I didn't stay long after sticking on our dots. We wanted to give up our parking space to some of the other cars circling. Besides, we had some things to grill, and not just politicians.
– Nancy Oates