Remember Bicycle Apartments? Trinitas Ventures doesn't,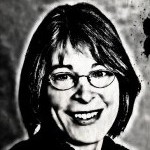 evidently. The Indiana-based developer of student apartment complexes has opened a rental office in the arcade on East Franklin Street for its project formerly known as Bicycle and now called Lux at Central Park.
Gone are the images of healthy, clean-living students bicycling to campus and back, keeping reasonable hours because they wouldn't try to bike home at 3 in the morning after a night at the bars and bring the party with them. Now that Trinitas has all its approvals and permits, it has changed its image to market to students whose families have money and perhaps are used to having someone clean up after them.
The motto for this revamped student housing? "Live Life Lux." The posters tout "Resort-style pool" and "Free tanning"; "Granite countertops" (what student would want to go through college without them?), a "Cyber café" and "24/7 fitness center." And, of course, "Social events" and "Walking trails" (no mention of whether they lead to campus).
Undoubtedly, this is the type of complex Trinitas had planned all along but figured that Town Council members in Chapel Hill might have second thoughts about approving a project that would raze affordable housing to build luxury rentals.
A similar project will come before council soon. The once affordable Timber Hollow Apartments are being renovated into luxury living with granite countertops, resort-style pool and state-of-the-art clubhouse. And that developer, Ron Strom, not only is pressing for an upzoning from R-4 to R-5 but has proposed an "overlay zone" that would allow him to build density beyond R-5 by claiming to reserve some units as affordable. Trouble is his proposal has so many loopholes that none of the units will be rented at affordable rates, and he won't accept Section 8 vouchers. If council swallows his line, the only one who will benefit is Strom, who will have even more high-rent apartments to boost his profit margin.
On top of all this, the Land Use Management Ordinance rewrite has abolished public hearings for rezoning. Instead, the town manager would make rezoning decisions and wouldn't have to heed input from council or other taxpayers.
If the town, even with its expensive, time-consuming rezoning and special-use permit process, can't get developers to hew to the vision they presented to council and the public, what will our town look like if developers don't even have to pay lip service to our standards?
We need Town Council members who can look behind the veneer of a developer's PowerPoint, council members who will ask the kind of questions that reveal what the developer really plans to build.
It's an election year. Who do you think can hold developers accountable?
– Nancy Oates