The Friends of Downtown held a sneak preview of the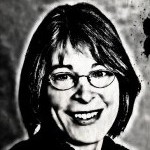 candidates for Town Council last Thursday. I sat in the audience next to Julie McClintock, which didn't seem like a mistake at the time, until Mark Kleinschmidt, running unopposed for mayor, got up to speak and made mention of the "constant contrarians." And suddenly, all eyes were upon Julie and me.
I can't speak for Julie, but I plead guilty to taking any good idea, eyeballing it for dents or scuffs, shaking it to see what pieces fall out, dropping it to see whether it breaks, then checking its price tag. The mayor sees that as being negative. I call it being thorough. We can agree to disagree.
What all of us in the windowed meeting room on the second story of the Franklin Hotel might agree on was that the non-incumbents showed well. It was refreshing to note that when panel moderator Gregg Gerdau asked the candidates for a 2-minute elevator speech to introduce themselves, all more or less stayed within the two minutes. When Gerdau asked them a question, for the most part they answered it before moving on to an issue closer to their passion.
Not so, the incumbents. Sally Greene, first elected in 2003, and Ed Harrison and Kleinschmidt, elected in 2001, have campaigned numerous times over the years. We already know their values, how they are likely to vote on issues and what pet projects they'll promote. Plus, Town Council meetings begin a week from tonight. They'll have plenty of opportunity to insert the planks of their platform in discussions of issues that come before council.
At the forum, the newcomers had time only to mention in passing some of their ideas.
George Cianciolo sees an advantage of increased revenue with increased growth, and wants to make room for more entrepreneurs.
Loren Hintz differentiated between the homeless and panhandlers, and argued that the increase in vandalism downtown is likely not due to panhandlers.
Gary Kahn mentioned the importance of continuity, that development on one side of the street should mirror development on the other.
Paul Neebe focused on high property taxes that are pushing out even the middle class; he also favors taking a carrot and a stick approach to solving problems.
Maria Palmer noted that many of the working poor can't go places on Sundays, the only day of the week they have off, because buses don't run on Sunday.
Amy Ryan wants to respect the brand of Chapel Hill, but worries that college students, like her daughter, won't be able to afford to live in town after they graduate. She also put forth the idea of a trolley bringing people downtown from remote parking lots.
D.C. Swinton would like to clear up the misperception that homeless people are bad people, and he suggested incentivizing business owners to hire more workers, even at minimum wage.
This should be an interesting election season, with plenty to talk about, even critically.
– Nancy Oates