Bill Strom started it, then Penny Rich took advantage,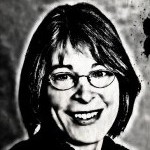 too; then Lydia Lavelle and now Ellie Kinnaird. All left office between elections, leaving a small group of politicians to select their successors. And if Valerie Foushee is appointed to Kinnaird's seat, a small group of politicians will decide who takes her seat as District 50 representative in the N.C. House, a seat she had barely warmed, getting elected only last year.
I make a big distinction between Sen. Ellie Kinnaird's motives for leaving office and Bill Strom's. Kinnaird, at 81 and perhaps feeling the press of time, left office as a way of switching tactics to work toward restoring sanity to the General Assembly, where since November Republicans have been destroying the safety net for the state's most vulnerable residents. Kinnaird figured she could do what people elected her to do more effectively from the street. Strom, who sold his house in Chapel Hill months before he quit Town Council and bought an apartment in New York – timing it so that his seat would not be put on the ballot – manipulated the system just because he could.
As for Rich, Lavelle and Foushee (she hasn't been appointed yet, but she made known her interest in seeking Kinnaird's seat the same day Kinnaird resigned), I guess they had to seize the opportunities that came up. Because county commissioners are elected to their four-year terms in even years and Town Council members are elected to their four-year terms in odd years, Rich would have had to be out of office for a year in order to complete her council term and run for health insurance, I mean, county commissioner. A whole year trying to think up things to do to keep her name in the news.
Lavelle could have finished her term before running for mayor, but maybe someone hard to beat would be running for mayor then. The same for Foushee. If she had waited until her term ended before running for the state Senate, who knows what the competition would be.
What I wish had happened was that Sally Greene had sat down with Kinnaird well before the 2012 election and Kinnaird had announced that she wouldn't seek re-election but would heartily endorse Greene running for the seat. But as the saying goes: If wishes were horses, bloggers would ride, or something like that.
The state elections in 2012 indicate that letting voters select lawmakers might not be the wisest choice, but I believe it's the best one. If we believe voters were duped into electing that red-tie crowd, it's up to us to educate voters to make wise choices. But first things first – we need to join Kinnaird to make sure everyone has a ticket to the polls.
– Nancy Oates