Blame it on the way I was raised – clamming up when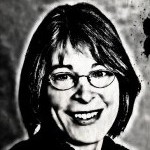 accused of a wrong didn't absolve me of the punishment. My parents' strategy to raise responsible, contributing members of society didn't include Miranda's right to remain silent. They heard out my side, if I was willing to talk, then judged, ruled and implemented. It worked.
So I'm not swayed by the comments that imply I should not have written what I'd heard about 3 Birds if the company's owners, the Judds, didn't make time to weigh in. Probably the Judds figured, "It's a blog. Who cares?" If I were a reporter from The Wall Street Journal, 3 Birds might have made my calls a higher priority.
Whether or not to get their message out, on a blog or an established news site, is the Judds' prerogative. But if someone chooses not to comment, I'll go with what I know or have heard from others. Most rumors have some grain of truth, and I try to stake out what I can verify. When I run information I haven't been able to verify, the community lets me know what I've gotten wrong.
As for anonymous posts, I can think of several reasons people would want to participate in the conversation without revealing their real names. Recall how harshly readers criticized one commenter who spoke about a transportation topic that he knew a lot about because he worked in that field. Readers accused him of being biased. Well, aren't we all?
When I worked on staff at a Triangle newspaper, I was not allowed to park in the company's free parking lot because I had a Kerry/Edwards bumper sticker on my car. Nor was I allowed to put up any political candidate signs in my yard. Management's rationale? "You work for a newspaper. We don't want the public thinking we have a bias." Not displaying bumper stickers or yard signs didn't stop an employee from preferring one candidate over another, neither did displaying public endorsements mean that the preference would somehow spill over into the employee's writing or editing of stories. But when you work for an organization, you obey company policy, especially in this tight job market.
At Chapel Hill Watch, I'm fine with anonymous posts, as long as you use the same pseudonym each time you comment. There are ways to game that system so I'll never find out if you comment from different email addresses using different pseudonyms. But I don't think many people will go to that effort to stuff the comment box on a blog. I suspect one comment about 3 Birds was not from an actual current employee, but reading it made me laugh out loud. I could use more moments like that in my day, and I thought maybe you could, too.
This blog is a place to share what you've heard and what you've thought about, even if you don't want your real name to get the credit.
– Nancy Oates