Garbage in, garbage out they teach you in business school,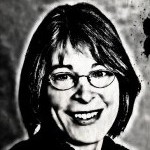 though maybe not in those exact words. The idea is that a decision is only as good as the information backing it up. Rely on inaccurate or incomplete data or misinterpret or ignore the information available, and the mistakes will show themselves in the outcomes.
Some town staff members, along with Town Council members Donna Bell and Sally Greene, organized a task force on affordable housing. The group includes experts on the challenges and priorities of low-income earners, a few people who have made their careers in managing or arranging for housing for the modestly paid, and some developers, who presumably know how to keep construction costs to a minimum. The task force is sorely needed in a town that wants to pretty itself up to be worthy of the endless Best Places to Live rankings, and doesn't know where to put its un-rich.
I don't want to see the task force's mission derailed by misguided input from developers who joined the group not to make room for the modestly paid but to exploit a niche market and enrich themselves.
No one begrudges a developer making a profit. But some of the proposals I've heard so far are to push development costs onto taxpayers in order to boost the profits of private developers.
If the task force doesn't have a real estate attorney among its number, it needs to recruit one who can close loopholes and think creatively. Suggestions such as high-density overlay districts in exchange for keeping the rent low on a few units would not be legally binding in North Carolina. An attorney might be able to figure out how to spin off a certain number of units into a nonprofit, a sort of Community Home Trust for renters, and keep the remaining units at market rate to ensure a profit for the developer.
Increased density isn't the answer. One reason Chapel Hill's low-income public housing works so well is that many of the projects are small and blended into middle-income neighborhoods. The crises that accompany poverty can overwhelm a complex if it is too large or too dense. (Think Durham's Few Gardens.) Density at any price point doesn't pay for itself in terms of cost of services, and ultimately, taxpayers pick up the tab.
Expedited approval might be an answer. For years, I've heard developers complain that the town's lengthy approval process makes their costs too high. But there is no way to enforce keeping the rents affordable. Once the project is approved, the developer can convert it into luxury living, and the town has no recourse for a developer reneging on a deal.
Finding ways to remain an inclusive community will be difficult. The task force needs to stay focused on accurate and complete information, seek advice from a retired developer whose counsel won't be biased by the prospect of making money, and find a good real estate lawyer.
– Nancy Oates