Elections in Chapel Hill are when the esse meets the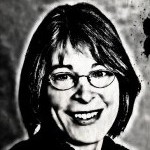 videri. The election filing period opened in Orange County last Friday, and residents have until next Friday to register their intent to run for public office.
Chapel Hill will elect four Town Council members and a mayor in November. Mayor Mark Kleinschmidt has filed for re-election. Town Council members Gene Pease and Laurin Easthom announced earlier this year that they would not seek re-election. Sally Greene has filed to stay on the dais. Ed Harrison has not yet declared his intentions.
Since the last municipal election, in 2011, the town has been consumed by development issues and debt. We've gone through the CH2020 visioning process, which included a goal of making room for even modestly paid people to live in town, but even after CH202 became the town's new comprehensive plan, elected officials and town staff have struggled to implement it. Now the steering committee for Central West Focus Area, the first of six sections of town ripe for redevelopment, reports a similar disconnect between town residents, staff and outside consultants.
We took on about $16 million in debt to expand the library, because as a university town, we pride ourselves on being a little more bookish than our neighbors. Yet that debt keeps us from finding police and fire stations free of mold, pressures the town manager to bust unions to keep a lid on personnel costs, delays extending the greenway and sidewalks, and puts off adequately funding retired municipal employees' health care expenses.
During election season, we'll hear plenty of talk about what we want Chapel Hill to be: inclusive, cutting-edge, artsy, bustling, innovative, cool. I suspect the Invisible Middle (those 25- to 55-year olds who collectively pay the most in taxes yet didn't make the cut in Kleinschmidt's sound bite that he was mayor of a town of 20-year-olds and 80-year-olds) might have their own list. But once the votes are counted and the yard signs plucked from intersections, we have virtually no control over whether elected officials do what they say they'd do on the campaign trail. We've seen that from our state legislators and governor in recent months. And Town Council newbies face a continual fight with the "we've always done it this way" old guard.
Chapel Hill needs to become a verb rather than an adjective. If you've got the backbone to stand up for what you believe, Chapel Hill needs you in public office. The filing period closes at 5 p.m. July 19.
– Nancy Oates