"Fling … ends" read the headline in a local newspaper over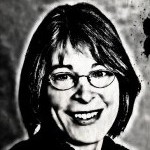 a story about candidates running for office. And as I read through the profiles of the final candidates to file for Town Council – Loren Hintz, Jonathan Riehl, Amy Ryan and D.C. Swinton – and the school board – Andrew Davidson and Ignacio Tzoumas – I thought, "What a relief." From their brief bios, they appear to have given serious thought to why they are running and what they can bring to their respective boards. The race is not just a fling with politics for them.
In the election this year, I'm looking for candidates who can recognize connections. Take one issue: affordable housing. If we fail to provide places where modestly paid people can live in town, we have to know how far they will commute. With growth throughout the Triangle, many service workers and low-tech employees can find employment outside of Chapel Hill, closer to affordable housing in Durham, Raleigh or Chatham County. Will businesses be willing to pay higher wages to attract ground-floor employees? Or will retailers decide it's too expensive to do business in Chapel Hill and open instead in the vibrant commercial areas of neighboring towns?
As our town fills up with upper-income residents, what sort of commercial services will they patronize? Will they have to go out of town to find those businesses? How will the demands of the wealthy mesh with those of university students? Already council is fielding complaints from 140 West residents about skateboarders in the plaza. And this is before students return to campus, drink too much in Franklin Street bars, get loud, pass out or throw up in the plaza.
People generally expect that they will get what they pay for, and the more people pay for housing, the more demanding they are that their environment be safe, pleasant, and let's face it, populated with people like themselves. How tolerant will they be of, say, the homeless?
Our good schools have kept real estate prices strong. People are willing to pay more to live within the Chapel Hill-Carrboro school district. As wealthier families move in, will they pressure the school board to shift more resources toward enrichment programs for college prep and gifted students and away from remedial programs to narrow the achievement gap?
Is that really what we want to do?
I'm looking for candidates who can see beyond progressive ideology to the costs of implementation, candidates who understand there is one taxpayer-baked pie, and if you cut a bigger slice for one project, you have to cut a smaller slice for another. I want candidates with the backbone to ask the questions we need to know the answers to, even if their more unprofessional colleagues speak to them with disdain for not going along with the way things have always been done.
And that takes someone who is looking for more than a fling.
– Nancy Oates