When I heard about the 120 or so taxpayers who showed up at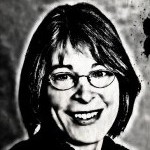 the County Commissioners meeting on May 23 pleading to pay more in taxes to fully fund the schools budget, I recalled a scene from Crocodile Dundee wherein New York City street thugs brandish a switchblade in an attempt to rob the protagonist who hails from the Australian outback. He shows no fear, even as his leading lady whispers, "He's got a knife!"
"That's not a knife," Mick Dundee scoffs as he pulls out what looks like a machete. "This is a knife."
A hundred and twenty taxpayers, begging for a tax hike of as much as 4 cents per $100 valuation – $160 a year on your prototypical $400,000 home in Chapel Hill – puts the dozen supporters of the library and its 1-cent per $100 valuation tax increase who turned out for a recent Town Council meeting in perspective.
Though I bristle about people who live in "it's only a couple of lattes a week" world, I can see why a 4-cent tax hike to keep up the quality of our public schools is an investment, whereas a $40-a-year tax increase to expand the library operating hours is a luxury.
Superior public schools, above all else, motivates buyers to pay a premium for houses inside the Chapel Hill-Carrboro school district. Excellent schools ensures the strong value of what for most of us is our largest financial investment, and that benefits middle-class and working-class homeowners, especially. Homeownership is the most reliable way to build wealth for people not born into money or ensconced in high-paying jobs.
Residents lobbying to fully fund the school budget urged spending the money on personnel in the classroom, programs and capital improvements (a gym for one school, a science wing for another) to provide a well-rounded school experience for all children. Taxpayers who own more expensive homes would contribute more; those with lower-value assets would contribute less. And the money would benefit students from all walks of life.
With the current General Assembly defunding public education in favor of vouchers for private schools – and otherwise dismantling all agape principles of our society – local districts may have to pick up the slack in their own best interest. It's too late to vote current representatives out of the state legislature, and I don't believe the Moral Monday arrests will change the regressive bills set to pass.
Private school tuition costs thousands of dollars a year, even with a voucher. A tax hike of a fraction of that amount in order to give all students a quality education benefits rich and poor families alike.
Town Council's budget talks continue at 6 p.m. tonight and Wednesday night in the library. Unlike at the library's Tuesday night movies (tomorrow at 6:30 p.m., Skyfall, a James Bond thriller), you must bring your own popcorn.
– Nancy Oates