The town can't afford to keep the larger library open as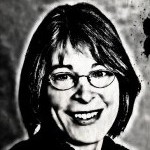 many hours a week as the pre-renovated space without raising taxes or cutting other services. From the beginning the plan for funding the increased operating costs was to raise taxes, but the economy hasn't exactly bounced back. Now state laws are hitting some of the library's staunchest supporters – retirees – in their bank accounts. And some Democrats on Town Council seem a little self-conscious about their Republican mindset of making decisions that reshape the town into one that has no room for modest-income residents.
The schedule calls for council to pass a budget tonight, and council has yet to reconcile the numbers. During two work sessions on the budget last week, council members spent a good deal of the time arguing about whether to keep the library open for up to 10 additional hours a week and how to finance it. By the end of the second work session, Wednesday night, they had not reached a consensus. Roger Stancil dug under the sofa cushions to come up with $80,000 of extra revenue from vehicle taxes and about $64,000 more from the county based on its formula for contributing to the library. At $25,000 an hour in library operating expenses, that brings the number of hours per week the library would be open from 58 to almost 64.
The gap could be ameliorated by shifting operating hours – closing the library on Monday, as museums are, and adding those hours to nights and weekends – or tapping volunteers or hiring low-wage workers to handle mundane tasks of re-shelving books that Jim Ward and Sally Greene said are causing professional staff burnout. And those types of solutions might be what library director Susan Brown, hired May 20, comes up with.
Rather than digging in their heels, council members agreed to give Brown a few months to propose alternatives. (And while she's cogitating, maybe she could boost the efficacy of those flat-screen TVs in the entryway by posting when and where events are being held in the library.)
Listening to the work session discussions, you'd almost forget that we have bigger fish to fry than keeping the library open 64 vs. 68 hours a week. The Police Crisis Unit is facing its own crisis, of the fiscal variety. The town will need to find $64 million to pay the health-care costs of its retirees over the next 30 years. Fire fighters live in fire stations rife with mold. And we've been living paycheck-to-paycheck when it comes to capital improvement projects.
Maybe Donna Bell had a hand in getting council to allow breathing room for other budget priorities. She was arrested last week as part of the Moral Monday protests of decisions made by our state legislature intent on balancing the state budget on the backs of the working and middle classes. Perhaps while waiting to be booked, she had time to reflect on what Chapel Hill considers its priorities.
– Nancy Oates