My husband has wanted a new couch for years. And I agree we could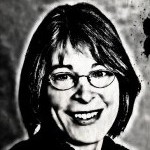 use one. But something always elbows ahead of it on our priority list. An immediate emergency – the washing machine breaks and the estimate for the repair equals the cost of a new one. A capital improvement – our very expensive Chapel Hill property eroding into the creek can be stopped only by new retaining walls, trees and bushes. An increase in operating expenses – the cost of gas, groceries and utilities go up as our revenue shrinks in the recession.
Most of us watching Town Council members haggle over how to allocate town funds and whether or how much to increase taxes are well familiar with implementing priority budgeting. Citizens weighed in on their priorities – a small contingent asked for more and better space for teen programming, and a larger group implored restoring library operating hours to its previous level. (A library supporter suggested the teen initiative look into using space in the new library.)
Different council members suggested different ways to stretch tax dollars. Gene Pease advocated putting public safety first – fully funding police and firefighter needs, then trimming all other categories equally. Jim Ward was upfront that restoring library hours was of greater importance to him than adding more resources to the sorely understaffed police crisis unit, the frontline officers who serve residents at the scariest times.
Matt Czajkowski looked at tradeoffs – restore library hours or give municipal employees a 2 percent pay increase (enough to offset the increase in Social Security taxes individuals pay that went into effect this year)? Does a pay raise to current employees come at the expense of retired employees by ignoring OPEB liability? (And how much is that liability? Reports have cited the amount as $30 million or $60 million. That's a big gap.) He noted that a 2-cent tax increase is a latte or two to one resident or prescription medicine for another.
Ed Harrison wanted to neutralize the unfairness of property owners with 2,000 square feet of impervious surface area paying the same $9 a year stormwater fee increase as someone with 4,000 square feet of impervious surface.
Mayor Mark Kleinschmidt said choosing one program over another to fund won't work if the town wants to serve the needs of its diverse population, an important point as far as it goes. But how can we justify, say, public art if it means cutting back on police and firefighters?
We have a beautifully renovated library. The reality is we may have to budget its hours. Or make sacrifices in other programs to come up with the extra money. And tell crime victims they can de-stress in the tranquil library, a full 68 hours a week.
– Nancy Oates