I listened to a panel discussion on WCHL yesterday afternoon as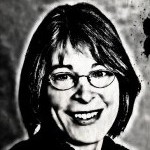 I drove around doing errands in the rain. Local residents who held various leadership roles in Chapel Hill and Carrboro talked about their vision for the town. One comment in particular stuck with me. Delores Bailey, executive director of Empowerment, said she would like to see Chapel Hill invite UNC students to stay in town once they graduated. But for that to happen, she conceded, Chapel Hill needed a place for them to live.
George Cianciolo, co-chair of CH2020 also spoke of his desire to preserve diversity in town, and that hinged on affordable places to live.
Dwight Bassett, Chapel Hill's economic development officer, touted the launch of LaUNCh, a business incubator, and its potential to contribute to economic diversity. But until those entrepreneurs hit it big and get bought up by Microsoft, they will have to live out of town or triple up with roomies to share the rent on a closet-size apartment with brushed nickel appliances.
And I watch Timber Hollow Apartments, a former oasis of modest-income housing next door to me, be transformed by Ron Strom with granite countertops, high-end fixtures, and a state-of-the-art club house and swimming pool that will result in rent hikes beyond the means of the graduate students, teachers and municipal workers who live there now.
Town Council members talk as if they agreed that affordable housing is necessary, but so far they have only pushed for higher payment-in-lieu and considered a tax hike to subsidize rents. The cannibalization of older, affordable units into high-rent districts won't stop until council puts its foot down.
Council can't require rents to be affordable. But if council members hold to a vision of the need for residential units affordable to those who earn modest incomes, council members can say no to developers who request a special use permit for something that doesn't include a significant portion of modest-income housing. Council can say, "No, your proposal for high-end units doesn't meet a need for the town; it doesn't fit the demographic we want to attract."
Strom has resisted entreaties by Bailey, Bassett and Robert Dowling, executive director of Community Home Trust, to preserve some of the units as affordable. Strom says he can't make the numbers work, even though the numbers worked when he bought it, due to its near zero vacancy rate. The energy efficiency upgrades he is making are covered by the town's WISE program, so he is still making a nice profit.
But Strom wants more than a profit – he wants to make a killing. His out-of-state investors want to make a killing, too, those investors who are paying him an investment management fee to deliver high returns. Strom makes a nice return if he collects fees for the $12 million fund to purchase Timber Hollow. He makes even more on $30 million his investors would pony up for him to increase the density, glitz up the place and jack up the rents.
Many other 30-year-old-plus apartment complexes are similarly vulnerable. Until council gets serious about affordable housing, Delores Bailey can't send out any invitations.
– Nancy Oates