Last week I walked along MLK Jr. Boulevard to go from my house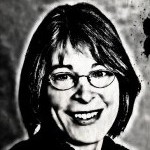 off Piney Mountain Road to Harrington Bank. Schools had a delayed opening that day, and I passed several groups of high school students waiting along MLK for the school bus. Presumably they lived in the modest rentals and mobile homes in the area. All but one student had skin browner than mine.
We will lose that diversity in the process of turning affordable housing options into high-rent districts. Yes, yes, we all know minorities who make more money than us, but the fact remains that many of the most affordable sections of town are home to a preponderance of minorities. Yet another casualty of Chapel Hill transitioning from a village to an enclave.
The problem isn't unique to Chapel Hill. Across the country, we are losing our middle class, making it increasingly difficult for residents to move from the modest-income jobs many of us started in to the comfortable income we have later on. I got on my soapbox about this to someone not long ago, and he said, "You'd be a lot happier if you didn't pay attention."
Sadly, that attitude might be why only 15 percent of town residents vote. And why so many people, including some Town Council members, think workforce housing is a good idea in theory but too much trouble in practice.
Demographically we are a highly educated, relatively wealthy lot. We could be leaders in social justice causes, and at one time we were. But of late, we seem content to be a bedroom community to Raleigh and Research Triangle Park, sending our kids to good quality public schools, picking up a latte as we drive our SUVs to the library and leaving the prepaid buses to UNC students, all the while grumbling about our high taxes and the lack of convenient parking.
Those of us who own property in Chapel Hill are lucky. Through no planning on our part, we were born to the right parents, blessed with resilience and have access to other resources that afford many freedoms. We can pass those advantages on to our children and to other people's children. Or we can price out all those kids waiting for the bus along MLK, force them to move out of an excellent school district, deny them the advantages that our children have.
Council members have the power to shape development and decide whom to make room for. Their decisions incentivize their vision. They can make the approval process easy for developers who commit to preserving some workforce housing and tell those whose proposals don't contribute to the community to try again. They can determine whether our rainbow in Chapel Hill has more than one stripe and whether we'll share our advantages with those not quite so lucky.
– Nancy Oates