Don and I live simply. Because we are so focused on paying our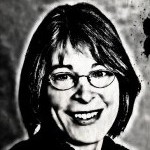 high property taxes (purportedly the highest in the state), we rarely go out to dinner. But once in a while, we'll pick up a pizza to go. Last night, Don called Tedesco's, our favorite Italian joint, to place an order, but the line was disconnected. Yet another pizzeria went belly up. In a college town, no less.
The past couple of years have seen the demise of L'Incontro, in The Courtyard; Camos Bros., first in The Courtyard, then in Gateway Commons; Sal's, in Eastgate; Franklin Street Pizza and Pasta, replaced by Tomato Jake's, which closed within a year; and Pepper's. All are independently owned, more or less local shops.
Mellow Mushroom, part of a small franchise, opened last month, though it doesn't deliver. And the big chains – Papa John's and Pizza Hut – are still going strong.
The closing of Tedesco's means more than just one fewer place to get an excellent meal for good value. The Chapel Hill-Carrboro Chamber of Commerce, the town manager and Town Council all should pay attention and find out why yet another locally owned business couldn't make a go of it in Chapel Hill. It may be due to Mark Marcopolis' assumption: Chapel Hill's tea party Democrats wouldn't patronize a business that bore the same name as a tea party Raleigh Republican. (And if that's the case, we've got more to worry about than a sluggish economy and high taxes.) But it may be the sign of an endemic problem of our own making.
A business-friendly atmosphere involves adequate signage, parking and a customer base open to newcomers. Council members are making baby steps to fix the first two. But other development decisions geared toward increasing property taxes steer our town to become dominated by wealthy retirees, a demographic less open to change than their younger counterparts. That increases the risk for any new business, tilting the balance toward chains that can absorb greater risk.
And that sets us on a path for the streets of Chapel Hill to look like The Streets of Southpoint.
– Nancy Oates