Raise your hand if you live in Governors Club and regularly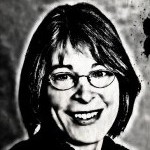 ride the bus. Jim Ward fingered you at last Wednesday's Town Council meeting during a discussion of whether the town should subsidize Chapel Hill residents who ride TTA commuter buses from the Eubanks Road park-and-ride.
Beginning Aug. 15, the town will charge $2 a day or $250 a year to park in the five public park-and-ride lots that used to be available at no cost. The town felt compelled to impose the fee because UNC will begin charging for its employee park-and-ride lots, which would increase the attractiveness of any free lots and nudge out non-UNC employees.
When park-and-ride fees came up at a previous meeting, council decided to ask TTA to chip in to offset the increased expense for commuters who were doing exactly what we wish more people were doing – using public transportation so fewer cars would clog I-40 and other major transit corridors. Interim transit director Brian Litchfield reported that the TTA "was not interested in paying parking pass fees at this time," but might be open to paying a user fee for the privilege of picking up paying customers from the Eubanks Road lot. The TTA serves 16 municipalities, said TTA board of trustees member Ed Harrison, and likely does not want to set precedent by agreeing to pay for parking passes.
But until a deal is worked out, Mayor Kleinschmidt wanted to find a way to reward the few dozen Chapel Hill residents who board the TTA bus to Raleigh. Of the 71 TTA riders who board at Eubanks Road, 47 percent have Chapel Hill ZIP codes.
Those ZIP codes include Governors Club, Ward noted archly, and subsidizing parking passes for even 30 residents was a luxury the town couldn't afford. He suggested TTA riders could avoid the fees by taking Chapel Hill Transit to Eubanks Road. Spoken like a man who has never had to walk to the bus stop, hope the bus is on time, ride to connect with another bus that goes to Eubanks Road, hope that bus is on time and stays on time all the way to its destination to connect with the TTA bus. That could add maybe an hour of commuting time each way.
Litchfield pointed out that some of those commuters receive a GoPass paid for by their employers, so wouldn't personally feel the pinch of fees.
Matt Czajkowski wanted to know why TTA riders deserved subsidizing any more than Chapel Hill Transit riders. And rewarding people for staying off I-40 during rush hour benefits people beyond Chapel Hill, so why is Chapel Hill taking on sole financial responsibility?
Kleinschmidt objected to the term "subsidized."
The exchange got heated, though not to the point that anyone pounded the table with a shoe.
In the end, council unanimously approved the new fees, and agreed that talks with TTA would continue at the staff level. For the time being, commuters in Governors Club will have to shell out $250 every year, just like everyone else.
– Nancy Oates