Town Council meets next on Wednesday this week, so you've got a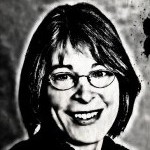 couple extra days to get your thoughts in order. You'll need extra time to prepare to address council in the future, if council members adopt new council meeting procedures designed to shorten council meetings. Part of the proposal to trim the butt-in-seat time enforces the three-minute time limit for speakers, and if more than 15 people sign up to speak on one topic, the time limit is cut to two minutes each.
That plan should meet with cheers from people on the dais and in the audience alike. And before you start waving around your copy of the Constitution with the freedom of speech amendment underlined in red, sit down and take a deep breath of reality. When dozens of speakers line up to plead their position to council, after the first person for each side speaks, the rest can boil their comments down to: "Do it," "Don't do it," "I agree," and "What she said."
Not all of us excel at public speaking, so a shorter speaking period reduces the discomfort of stuttering through prepared remarks while people in the audience stare at our behinds and the TV camera is set to look down our blouses.
Of course, council members need to hear our input on decisions they are poised to make. But when speaker after speaker trots to the podium to say the same thing that the dozen or two people ahead of them said, council members likely tune out after awhile. Admit it – once you've had your say, you do, too.
It may have been Mark Twain who apologized to a friend: "Sorry for the long letter; I didn't have time to write a short one." When you are speaking before council, think bullet points. If you need to flesh out your argument, do it in an email. Take some time to figure out your strongest arguments, and limit yourself to those points only. If someone has voiced your reasons already, say so once it's your turn at the podium, then go back to your seat.
Council members will make better decisions if they aren't exhausted and vaguely irritated by speakers repeating arguments already made and running the red light.
Think. Speak. Don't repeat.
– Nancy Oates