If you had told me six months ago that someday I would lead the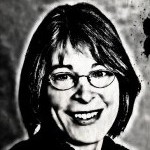 cheering section for Planning Board chair Del Snow, I would have called you crazy. And now look.
After Town Council's Feb. 27 vote approving Bicycle Apartments, Snow wrote a letter to council questioning why council members didn't postpone the vote until staff had answered their questions and noting that the board agreed Bicycle didn't adhere to the Comprehensive Plan that came out of the CH2020 process. Unfortunately, she used the phrase "fact-based data." Gene Pease, who runs a company that supplies such data to Fortune 500 corporations to make fact-based decisions, responded, concluding his letter by asking her to resign from the Planning Board. He noted that she filed a lawsuit against the town over Town Council's approval of the Charterwood development that abuts her property, which he concedes, here in America, she is allowed to do. And he objected to her giving equal weight to minority opinions she supports when she, as Planning Board chair, reports board recommendations.
Having similarly lived my life as a burr under various saddles, I understand why Snow pushed the issue of council members disregarding the Comprehensive Plan. The town went through a long, expensive, time-consuming process that exploited the free expertise contributed by various facilitators and other participants of CH2020, and only Matt Czajkowski and Laurin Easthom have paid heed to the resulting Comprehensive Plan.
Snow and I generally are on opposite sides of any development debate (private note to Del: Drop the Charterwood lawsuit, and have a lawyer-free cup of coffee with Bill Christian; you're both smart enough to work out a winnish-winnish compromise). And many times Snow is on the opposite side of development debates with the rest of the Planning Board. Heaven help us if we made development decisions based on a board that all thought like Snow. Or all thought like me. Or all thought like Pease. Dissension incites robust discussion that makes for better decisions.
Kicking Snow off the board to silence her would be shooting ourselves in the foot, development-wise and politically. Not only would we miss out on the Mento tossed into the Coke of the development debate, but by removing Snow from the board, we brand ourselves as Tea Party Democrats, intolerant of anyone who does not support our liberal, Sierra Club views. Wait a minute – Snow does support the Sierra Club mindset, the same Sierra Club whose endorsement guarantees a candidate's win.
Could it be we are seeing the profit-driven, Republican underbelly of our superficially left-leaning council and citizenry?
– Nancy Oates