I got a hint of the complexity of the relationship between town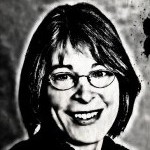 and county governing bodies after watching Mayor Mark Kleinschmidt address the Orange County Board of Commissioners not long ago about the matter of Chapel Hill becoming the official first-responder to fires in the extra-territorial jurisdiction.
At its Feb. 11 meeting, Town Council discussed some ETJ residents' request that Chapel Hill include their neighborhood in its fire district so that those ETJ homeowners could get a break on their fire insurance. Although Chapel Hill fire trucks are the first on the scene in that area because of a Mutual Aid Agreement with nearby jurisdictions, the Chapel Hill fire district is limited to property within town limits.
Some council members pushed for annexation of the ETJ neighborhood, but property owners there made it clear they would resist annexation initiatives. Town manager Roger Stancil advised the council to extend its fire district in exchange for a 15-cent tax per $100 valuation of property, the best deal for the town, given that ETJ residents could appeal to become part of Carrboro's fire district for a 10-cent tax, or continuing as is, providing fire coverage for free. Council authorized Stancil to extend the fire district but only for two years, while working on annexation.
However, the county commissioners met the following week and voted for the contract to run five years, with a clause that would allow the town to terminate with a year's notice. Kleinschmidt argued that opting out would inject a political move into an already charged relationship with ETJ residents. He also posited that the concept of an ETJ was no longer workable because changes in state law basically have eliminated annexation, even though the town provides fire and police protection and building and planning department resources for the ETJ.
Nevertheless, county commissioners held firm to the five-year contract and seemingly didn't understand that they couldn't just order the town to comply. Kleinschmidt explained that Town Council would have to vote to amend its instructions to Stancil (which it did at its Feb. 27 meeting). Commissioners repeatedly harped that they needed to strike a deal that was best for Orange County residents. Kleinschmidt called them out: What about the Orange County residents who live inside Chapel Hill town limits who are paying higher taxes to subsidize ETJ residents who don't want to be annexed to town despite enjoying town services?
When one commissioner said that ETJ residents were in this pickle through no fault of their own, Penny Rich pointed out that ETJ residents had the power to fix the problem themselves by asking to be annexed. Other commissioners, though, seemed almost hostile toward the town.
On March 21, the commissioners and council will hold a joint meeting at Southern Human Services. On the agenda is the topic of working together to encourage annexation or address issues of a no-longer viable ETJ concept.
– Nancy Oates