There's nothing in the town's bylaws that says Town Council members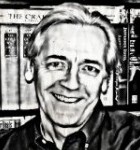 have to be socially responsible. Or that they must exercise foresight in their decision making. Or that they should do their best to make certain the social fabric of our community is kept intact.
But it sure would be nice.
The council extravagantly funds the Inter-Faith Council. Council members have worked at the IFC Kitchen. They pass laws to fund election campaigns. They ban free speech on buses (unless you are a business). Some members go out of their way to trumpet their forays into socially responsible activities. They go to great lengths to present themselves as socially responsible.
And then they go and approve a short-sighted and anti-social project such as the Bicycle Apartments off Hillsborough Street.
How are council members anti-social? They approve laws that they have no intention of enforcing, such as building limits in Northside and occupancy limits for houses. They pass cell phone bans that police cannot enforce, thereby tying up tax dollars in legal fees (tax dollars that could have gone for funding maintenance costs for the renovated library or subsidizing workforce housing). And they allow developers such as the Bicycle Apartments folks to go forward with construction plans that violate town ordinances, disrupt the peace of mind of neighbors and suck rent dollars out of the local economy.
How is Bicycle anti-social? The council handed over to the out-of-state developers an opportunity to make money hand over fist without having to worry about the consequences of their project, its long-term effects on neighbors and its costs down the road. There are a lot of warning flags attached to this project and the company that will run it, not the least of which are poor management and wood framing (like Rosemary Village, which already is beginning to sag).
The council is anti-social when it overturns zoning regulations and requirements anytime a developer wants them changed. And it's anti-social and deeply cynical when it goes to great lengths to let speakers at council meetings have their say, and then ignores every word by fast-tracking a project such as Bicycle Apartments.
What our town needs is council decisions based on farsighted reflection rather than on immediate action intended merely to clear an agenda. Council members are anti-social when they put the desires of out-of-state developers before the well-being of the town and its residents. Their lack of integrity and foresight ultimately degrade the community.
I do appreciate the humor that inevitably arises from council meetings such as the one that reviewed Bicycle Apartments. I was tickled to hear Chamber of Commerce executive director Aaron Nelson, who never met a development he didn't like, step up for social responsibility by saying with a straight face that student housing will at some time become workforce housing.
Maybe he was taking his lead from Town Council.
– Don Evans