Town Council won't meet again until Wednesday, Feb. 27, which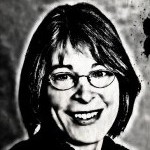 gives council members two more days to do something about workforce housing.
Approval for rezoning and a special use permit for The Bicycle Apartments comes up for a vote toward the end of a packed agenda. Council members will likely be tired and perhaps a bit testy after the public forum on the budget and a handful of petitions, including one from the planning board that, among other issues, pushes council to take action on creating workforce housing.
If ever council members will do more than just wring their hands over the workforce housing issue, Wednesday's meeting would be the right time. Mayor Mark Kleinschmidt will have come fresh from a panel on affordable housing in the Triangle; surely he will have brought back some ideas. After all, Durham and Raleigh both have enacted plans for affordable and workforce housing that have proved successful. Sally Greene, in lobbying for an appointment to fill the council seat vacant since before Thanksgiving, said she had some solutions for creating affordable rentals, but thus far she has kept them to herself. Wednesday's meeting would be a great time to unveil them.
Council has the bully pulpit and the authority to support affordable housing. So far, council's decisions have set us on a course to push the people who keep our town running out to Durham, Mebane and Pittsboro. It's as though we've said, "We'll shelter the homeless; in exchange, you find places for our worker bees to live."
Here are some things council can do Wednesday night to take action to preserve workforce housing:
 Turn down the rezoning and SUP for Bicycle Apartments unless the developers contractually agree to ensure that leases for half the units would exclude students and would be priced for workforce housing. Neighborhood opposition would evaporate if the number of students was halved and the party animals would find the place less appealing.
 Create a workforce housing board, and set a moratorium on all rezoning and SUP applications for apartment developments and redevelopments for six months until the new board comes up with some ideas to preserve workforce rentals.
 Adopt a resolution to speed through applications for construction of workforce housing. The Central West developers would be so happy they'd carry council members around the room on their shoulders.
Keener minds than mine can come up with even better ideas. Where would you begin?
– Nancy Oates