Watching Parks & Rec director Butch Kisiah and various paid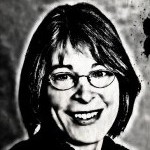 consultants and volunteer committee chairs present the master plans for Parks & Rec and Greenways, I learned that I'm not the only one with Lexus tastes on a Civic budget.
The plans looked great: adding 10 miles of greenway trails to the town's existing 13 to be able to use greenways as transportation corridors; a district park large enough to attract tournaments and the dollars they'd pump into local businesses; more spray fields (which sounded terrific, until I Googled it); volleyball courts for the 200 girls who have to go to Cary to get their volleyball fix; an arts center; and a new office for Parks & Rec employees who cram themselves into a cinderblock building on a flood-prone lot.
All of it could be ours – for $50 million.
I was still reeling from sticker shock when Donna Bell turned on her mike and added a half-dozen more improvements to the wish list. I kept waiting for the punch line – someone from the audience to step up to the podium and announce how many lattes we'd have to give up to pay for all this.
Instead, Ed Harrison, subbing for the mayor who was, ironically, in Durham on an affordable housing panel (I hope he listens and brings back some ideas), asked Roger Stancil when we'd be able to issue another bond. Not until 2017, Stancil replied, and even then, only a small one. We shot our debt ceiling on the library expansion.
Anything that encourages us to get off the couch and moving around in the sunshine is a good investment – it's an affordable way to feel good and reduce health-care costs at the same time. But we need to find a way to pay for it without pushing out the working and middle classes to make room for more wealthy class.
Kisiah is putting into play some cost-effective resources: opening Parks & Rec to Eagle Scout projects and using artificial turf to get more use out of fields. Council members added more ideas: selling naming rights for fields and facilities; leveraging rec space by partnering with Carrboro; turning the responsibility of pocket-park maintenance over to the homeowners associations that benefit most from them. I'd add leveraging under-utilized space. The transportation center, for instance, is nice enough to rent out for weddings.
Jim Ward cautioned keeping the plan flexible to anticipate our changing demographics and what sort of recreation facilities we might need 10 years hence.
The direction our town is going, we might have greater need for polo fields.
– Nancy Oates