Don and I sometimes think about retiring to a rural town where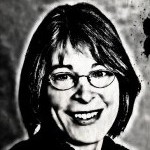 our retirement dollars will go further. But when it comes time to act, we stay put. What keeps us in Chapel Hill is not the public art, the state-of-the-art transportation center or even the lovely indoor swimming pools and library (the limited hours they're open). We stay because of the interesting people who surprise us by their differentness – those we serve on boards and committees with, volunteer with, sit next to at Parks and Rec league games and run into at Harris Teeter on Senior Discount Day.
We don't believe the wealthy have a lock on being interesting. Yet the decisions some Town Council members make are steering us toward becoming a retirement community for people with means. We enjoy being close to top-quality health care, but we won't make room for lab techs and nurse's aides to live in town. We'll allow students on campus and to spend money at Franklin Street businesses, as long as they take their partying ways home to Durham or Chatham County at night. We'll bus in for the day our hired help – teachers, police, firefighters, wait staff, clerks and most municipal workers – comfortable knowing they won't be sitting next to us at the concert hall.
This makes sense from a financial perspective, and those of us who already own homes here can sit back and wait for housing prices to go up and up, and eventually we'll cash in and buy a plantation in Warrenton. But we lose what makes life enjoyable – the interactions with the diverse people with different perspectives we look forward to talking with or come across unexpectedly during the course of our day.
UNC learned long ago that the university is a better, richer environment if the student body is composed of the smartest and most talented students, not just the ones who have financially secure parents. Everyone benefits from diversity of culture, experiences and viewpoints. UNC makes its admissions decisions on a need-blind basis, offering spots to students who have the most to contribute – be it through intellect, talent or something unique that others can learn from – then making it possible for those who can't afford college to accept.
Town Council says it can do nothing to stop affordable apartment complexes being cannibalized into cash cows for developers who collude to jack up rents and call it "market rate," indistinguishable from price-fixing. But unless we want an entire population of people from one tax bracket with similar backgrounds and values – unless we want to give up the treat of being surprised by someone different – we need to find a way to enable people in all tax brackets to stay.
– Nancy Oates