Turns out 123 West Franklin's parking spaces and grassy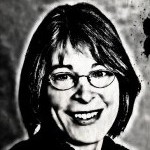 courtyard weren't for the public after all. In trying to defend its miserly contribution to affordable housing in the face of several council members' criticism, developer Cousins Properties pointed to the courtyard green space and the pool of 150 to 200 metered spaces in its parking deck that the public could use on a pay-per-minute basis without worry of being towed for walking off the lot. (The town wouldn't contribute to the construction cost, and Cousins would keep the parking revenue.)
Those perks were contributions to the town, Cousins said, and should offset any contribution to affordable housing.
So Mayor Mark Kleinschmidt called Cousins' bluff. Link those perks to the SUP, he said, so when Cousins sells the development, which it will at some point, the new owner can't take away those benefits.
That was a deal-breaker for Cousins. But when council held firm – and for a good part of the discussion, you would have been so proud of council fighting back for workforce housing – Cousins said, "Give us a minute."
Team Cousins crunched some numbers with UNC Chancellor Holden Thorp, who had come out to stump for 123 while underscoring it was not a UNC project. His role got a little muddy when he then took the mike and said he could go as high as $250,000 for affordable housing.
Kleinschmidt replied, "Give us a minute."
The amount still fell far short of Jim Ward's ideal, but he demurred with, "I'm no horse-trader." We should be as unhappy as Ward with the deal. Thorp telling council that $250,000 was all he had indicated that those of us who pay state taxes have just agreed to contribute $250,000 toward affordable housing on Cousins' behalf.
Donna Bell turned out to be the surprise hero of the night. After chamber of commerce president Aaron Nelson chastised town residents for expecting developers to help solve the affordable housing problem, Bell pointed out that Cousins was bringing hundreds of low-wage jobs to downtown; the people who fill them will have to come from out of town because a job paying $8-$12 an hour can't support someone paying the "market rate" rents Cousins will charge in its 300 dwelling units. Developers contribute to the problem; they should contribute to the solution.
Expect more of that trenchant insight and outspokenness from Bell without the distraction of Penny Rich sitting next to her, whispering to her throughout the meeting.
– Nancy Oates