Shortbread Lofts got off easy when it came to making a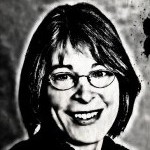 contribution toward affordable housing. Should that set precedent for downtown redevelopment projects going forward?
Cousins Properties apparently thinks so.
Cousins makes a return visit to council tonight for a zoning change and special use permit to tear down the existing University Square buildings at 123 West Franklin Street and build a mixed use complex that includes 300 apartments, nearly 300,000 square feet of commercial space, a parking deck of more than 1,000 spaces and a courtyard greenspace. The plan appears essentially unchanged from its presentation last November, except that the street cut-through will run straight between Franklin Street and Cameron Avenue, connecting to Cameron close to Pittsboro Street, instead of dog-legging to come out near Mallette Street.
Cousins also bumped up its contribution to affordable housing from $60,000 to $90,000, pointing out that state law doesn't require Cousins to pay anything because the residential units are rental, and state law won't let municipalities control rents. Cousins also provided a chart of what other rental complexes paid toward affordable housing – a chart that argues against Cousins' modest contribution.
By dividing each project's contribution toward affordable housing by the total number of units in the project, the complexes range from Shortbread Lofts' $294 per unit to Castalla at Meadowmont's $15,000 per unit. In between, we have the likes of Chapel Watch Village ($2,500), Grove Park ($3,200), The Residences at Chapel Hill ($3,300) and University Village ($3,700).
Cousin's $90,000 contribution for 123 West Franklin would be on par with Shortbread, at $300 per unit. (In its response to council, Cousins divides per-project contribution by 10 percent of the number of units, to bring its contribution to $3,000 per 10 percent of units. Applying that formula to other properties, Shortbread comes out at $2,940 per 10 percent of units, still paltry compared to Castalla's $150,000, and the other projects above at $25,000, $32,000, $33,000 and $37,000, respectively.)
Overall, 123 West Franklin is a win-win. Cousins expects the completed development to be valued between $75 million and $100 million. Though it's on land owned by Chapel Hill Foundation Real Estate Holdings, a nonprofit charitable organization, Cousins says the development will pay property taxes at the full, nonprofit rate. The project will bring more potential customers downtown, and downtown businesses will funnel customers to the pay stations in 123's parking deck. The grassy courtyard, an aesthetic that justifies higher rents to 123's genteel target market, can be enjoyed by the rest of us.
But for a project of 123's scale, a contribution toward affordable housing of 10 times what Cousins is offering would be in line with other residential projects.
– Nancy Oates