Mayor Mark Kleinschmidt addressed the Planning Board meeting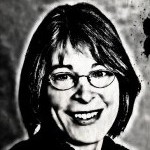 last night to clear the air over the brouhaha ignited when former council member Penny Rich wrote an official letter in her role as an Orange County commissioner to Kleinschmidt asking him to fire Del Snow as chair of the Planning Board. His timing forced us to choose between $5 movie night at Southpoint and sitting in front of the computer to watch the live-stream of the board meeting.
Of course, we chose local politics. Fewer car chases but often more drama.
Kleinschmidt may have danced around what he called "an event" and "some tension" and "wrong-headed assumptions," but he was unequivocal in stating that "the voices of individuals shall not be silenced because they belong to a board," and that he endorses town advisory board members stating their title as board members when speaking to other commissions and advisory boards. "Don't refrain from credentialing yourself," he said. The title of Planning Board member is shorthand to let others know you know what you're talking about, he said.
The relationship between the council and the Planning Board "is of the highest priority," Kleinschmidt said. Although the council is the only body able to make policy for the town, the Planning Board has independent authority to approve development. "It's an awesome power," Kleinschmidt said.
Planning Board member Deborah Fulghieri cut to the chase: "Can a county commissioner tell our mayor what to do?" she asked.
"No," Kleinschmidt said firmly. "The county board of commissioners can't tell us what to do. Only the Legislature can."
Kleinschmidt said that at its retreat over the weekend, council discussed realigning boards with the CH2020 categories but that the Planning Board didn't need to worry about being changed.
Del Snow wrapped up the exchange by thanking the mayor for clearing up what had been a "distressing" situation. "I know you appreciate that the Planning Board is not a rubber-stamp board," she said. He replied, "I'm pleased you're not a rubber-stamp board."
Meanwhile, up in Hillsborough, Rich, as a county commissioner, is considering increasing our taxes to, among other things, give herself and others on the county payroll a pay raise.
– Nancy Oates