I don't envy Kumar Neppalli, Chapel Hill's traffic engineer-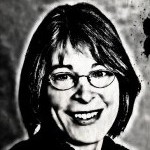 in-chief. Estes Drive will get a new traffic light where Library Drive T's into it. NCDOT will cover the costs. Neppalli will work out the logistics.
Everyone who has ever tried to turn east on Estes after leaving the library knows the risk of making that left turn without being able to see cars racing around the bend from the west. Even drivers making a right turn to head west along Estes face a long wait for a break in traffic. Cars pile up behind drivers waiting to turn, increasing the pressure to pull out into traffic.
A traffic light will make driving to the library less anxiety-provoking. However, as the new light will be maybe 50 yards from the heavily used (and sometimes abused) intersection of Estes and East Franklin Street, timing will be everything to prevent backups that would affect traffic along those two busy corridors. And that task falls to Neppalli.
Tonight at 7 in Council Chambers at Town Hall, Design CH2020 will host an hour-long meeting on transportation. The presentation by private consultants from Raleigh will discuss transportation concerns spurred by the development of the northeast corner of Estes Drive and MLK Jr. Boulevard. As the town has only three roads that handle cross-town traffic – Weaver Dairy Road to the north, Franklin Street to the south and Estes Drive in the center – a discussion of how people can get around in a town that is not particularly friendly to bicyclists, pedestrians and mass transit riders will be of interest to many people beyond the Central West Focus Area.
See you there.
– Nancy Oates