Never have I been so glad to work from home as after listening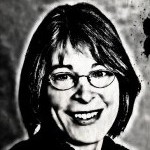 to the presentation on the state of the town's transit system.
For an hour and a half last night, Chapel Hill Transit's interim director, Brian Litchfield, waxed eloquent about where we are and where we're going, bus-wise. Federal and state funding projections, ridership demand, cost of bus acquisition, operations, maintenance and replacement – he had it down.
What tripped him up was the town's park-and-ride lots.
In August, UNC plans to begin charging for parking passes to its park-and-ride lots, forcing Chapel Hill to follow suit. Chapel Hill Transit plans to make UNC parking passes valid for town park-and-ride lots. If UNC sells more passes than it has parking spaces – which it will have to do to leverage the spaces, because not every pass holder will need a space on the same days and times as all the other pass holders – UNC pass holders can look for spaces in town park-and-ride lots. Mayor Mark Kleinschmidt was the first to object.
"UNC is selling hunting licenses, not parking passes," he said.
Similarly, the town will oversell parking passes to patrons. Gene Pease let it be known that if he had paid $250 for an annual parking pass and all the spaces in the lot were taken, he would be sorely peeved and would rail at council members to solve the problem.
Not to worry, said Litchfield. Charging for parking spaces would reduce demand.
Huh? The demand for those parking spaces is not discretionary. People use them to get to work. Earlier in the evening, Southern Village developer D.R. Bryan petitioned council to add parking restrictions around Village Center to prevent commuters from parking in spaces designed to serve retail customers and catching the bus in the park-and-ride lot. If commuters now have to pay $250 a year to park where they can take a bus to work, they won't simply stop going to work.
Litchfield said commuters would find alternatives. Maybe clogging I-40 by driving solo to RTP or Raleigh? Driving to University Mall and taking a city bus to campus? Tow truck operators will start drawing up contracts. Finding a neighborhood where on-street parking isn't restricted and hiking to the nearest bus stop? We've heard from neighbors who complain about that practice, and council has added parking restrictions.
And that doesn't take into consideration the employees UNC hospital and campus plan to add over the coming decades or the increased student enrollment, those students we don't want living a walkable or bikable distance from campus.
Clearly, Chapel Hill Transit needs to work out some kinks, and quickly. You don't want your surgeon leaving to plug her meter every two hours.
– Nancy Oates