After last Wednesday's marathon student-bashing that pushed a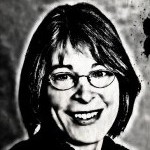 couple concept reviews off the agenda, tonight's meeting portends to be something of a sleeper. Nothing nefarious slipped into the Consent Agenda – even the resolution to amend the town manager's authority to enter into contracts turns out to extend the authority to department heads, not concentrate it in the hands of a Manager Who Would Be King. And the most controversial aspect of the American Board of Pediatrics' special use permit application is a request to reduce the number of parking spaces.
If it weren't for Del Snow and Janet Smith, you might as well stop reading right here.
Snow and Smith each bring forward petitions that deal with workforce rentals. First, the planning board, chaired by Snow, has petitioned the town for more tools with which to do its job. The petition prods the town to, among other things, engage with UNC to figure out in concrete, realistic terms the demand for off-campus student housing and to develop a long overdue workforce housing plan before all available parcels have been glitterated into high-priced rentals.
Smith took the lead on the Franklin-Rosemary Historic District's request to have its own small area plan, separate from the MLK South area, which won't convene a task force until 2014, long after council will have ruled on the Bicycle Apartments at Central Park's request to build a 194-unit apartment building that would house 608 students. The town's recommendation is to deny the historic district's request.
Workforce rentals? Cue Sally Greene. It's time for her to not just talk the talk but walk the walk. During her presentation to goose council members to appoint her to a seat on the dais, Greene boasted that she had answers to the problem of how to preserve affordable rentals. She'd talked to experts, she said, and she knew a way around the state's prohibition against municipalities instituting rent control. Just give her a seat on council, she insinuated, and she'd let the town in on her secret solution.
Tune in tonight to find out whether Greene comes through with some answers or whether seven of the eight council members who voted for her last week got snookered again.
– Nancy Oates