Laurin Easthom announced last night that she will not run for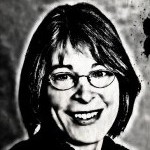 re-election in the fall. Oddly, she used her announcement as a twisted rationale for voting against a new voice on council. Her logic: A new voice on council would be good, just not now, and not until you've gone through the hazing process of an election.
Council caved 7-1 last night to put Sally Greene back on council, a surprising vote count given Donna Bell's encouragement to applicants the week before and two other council members who believe re-seating Greene and closing the door to diversity would not be in the best interests of the community.
Mayor Mark Kleinschmidt tried to justify his vote for Greene by saying that a vote for her was not a vote against anyone else. But if you only have one vote, that's exactly what it is. The message from seven of the council members was loud and clear: Don't get uppity; you're not one of us.
Greene is known for her withering tone of voice and disdain directed at colleagues on the dais who disagree with her. How many times have we seen a spark of enthusiasm for a new idea catch on among council members, only to have Greene squelch it with a classic put-down, and council members back off with a dejected "Mom won't let us do that" expression.
Sadly, the light-heartedness and collegiality we saw on council after Penny Rich quit was all too brief. Innovation, new solutions, change, all will fall to "No way no how" Greene's insistence on her own wealthy retiree vision of how Chapel Hill should be. I expect Easthom won't be the only incumbent who decides not to run for re-election.
Kudos for the lone council member who had the backbone to vote for a new voice.
– Nancy Oates