The Central West Focus Area steering committee starts work next week, on Dec.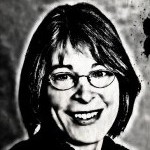 19. Only 16 members will gather in the first-floor conference room at Town Hall that night at 6 p.m. Seventeen people were recommended for appointment, but a little political gerrymandering went awry, and council members, in a vote by secret ballot, approved only 16 people to serve.
A council committee with Matt Czajkowski, Ed Harrison and Jim Ward met Nov. 19 and chose members from among those who had filled out an application and formally applied. The committee operated under certain restrictions – it had to appoint four business owners, focus area land owners or nonprofit representatives; one renter; and seven residents from the planning or impact area (out of 20 who applied); and state a preference for a representative of the Bike and Pedestrian Board or the Greenways Commission. A representative each from UNC, the school system, the planning board and the transportation board would complete the committee.
For one of the resident seats, the council committee selected Rudy Juliano, a pharmacy school professor who has long been active in town government advisory boards. But shortly before the Dec. 3 Town Council meeting started, council members received an email from Juliano stating that he thought former council member Julie McClintock would be better suited to serve in his stead. During the public comment phase that night, a couple people spoke endorsing McClintock for the seat. Whit Rummel, who owns an unimproved 14-acre parcel along Estes Drive near the MLK intersection, spoke against appointing McClintock; he had found her to be a roadblock in meeting with neighboring property owners about his development plans. Rummel was appointed to the Central West steering committee in a landowner seat.
The notion of appointed representatives swapping out their seat didn't sit well with council members, especially the three who took the time to sift through the applications and piece together a group with diverse viewpoints and skills. Mayor Mark Kleinschmidt called for a ballot vote by the entire council on whom to seat. When the votes were tallied, council members had opted to go forward with a committee of 16, rather than appoint a replacement for Juliano.
Next month, council will appoint someone to finish out the remaining term of the vacancy created when Penny Rich left. A few people with lengthy resumes of service to the community indicated their interest. But when former council member Sally Greene tossed her hat in the ring, George Cianciolo and Jason Baker backed out.
From council's response to staffing the Central West committee, I'd say council members would not want any potential candidates serving up another in their stead. Cianciolo and Baker, and everyone else with the desire to serve and a tolerance for PowerPoint presentations, should formally apply, regardless of who else joins the candidate pool.
– Nancy Oates