From the way businesses have sprung up downtown, you'd never know that we've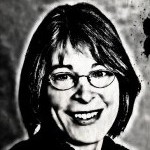 been through four years of a down economy started by a financial meltdown and we're teetering on the edge of a fiscal cliff. Here's a by no means exhaustive list of businesses that have opened downtown in the past year:
Sweet Frog Premium Frozen Yogurt opened in December of 2011, but not until after all the students left town for winter break, so we'll count it as a 2012 business. Located at 105 E. Franklin St., it offers a dozen flavors of self-serve frozen yogurt and a rotating list of 50 toppings.
Ben & Jerry's, at 102 W. Franklin St., added an Auntie Anne's Pretzels component in January.
He's Not Here, at 112½ W. Franklin St., found new buyers within a matter of days of putting itself up for sale last January. The Cave, at 452½ W. Franklin St., took longer to sell, but by fall, it too had new owners.
Franklin Street Pizza and Pasta, at 163 E. Franklin St., sold to Tomato Jake's in March, but by year's end was back in business, this time in Carrboro, under the name Carrboro Pizza Oven, in Carr Mill Mall.
Hot Dogs & Brews fired up its grill at 169 E. Franklin St. in July, doing a soft opening before students returned in August. Select from a variety of hot dogs (even vegetarian) smothered in any sort of topping you can think of.
Clothes Hound unleashed its inventory at a brick-and-mortar store at 145 E. Franklin St. Formerly an online-only vendor, the owner opened a store in Raleigh last year and ventured to Chapel Hill in August. It sells clothing and accessories that appeal to young women.
TRU Deli + Wine opened its no-cash, no-tips sandwich shop and bar at 114 Henderson St. in August. You pick the ingredients. Order your sandwich in person or by iPhone.
Mei Asian welcomed diners to its restaurant at 143 E. Franklin St. in September. The menu includes dishes from Canton, Japan, Malaysia, Thailand and Singapore.
TOPO Distillery, in The Chapel Hill Booze Building at 505 W. Franklin St., sent its first batch of vodka to ABC stores in September, followed by Age-Your-Own-Whiskey kits in November. The nation's first Green-Plus Certified distillery now is expanding its line to gin and sorghum rum. Call for a tour.
– Nancy Oates