Talk about your lions lying down with your lambs. Council members at Monday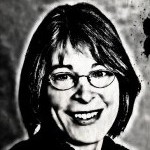 night's meeting demonstrated a collegiality I haven't seen, even going back to those councils that rubber-stamped every vote, 9-0.
Jim Ward and Ed Harrison backed Matt Czajkowski more than once. Lee Storrow softened his position to avoid a deadlock on the controversial bus ad issue. Council spoke as one voice in declining to weigh in on U.S. foreign policy. Council members disagreed with one another, but nobody got smacked down.
Lest you think that council meetings won't be any fun anymore without all that squabbling and sniping, there was still plenty of passion. Czajokowski almost levitated with ire, so incensed was he that staff had not provided information needed in the stormwater runoff discussion, though he had requested it at three previous meetings.
The change in the dynamic among council members came early on in the meeting. A petitioner had asked council to support a resolution about women's right to access reproductive health information. Rather than ask council to receive and refer the petition, as is traditional, Storrow suggested council approve the resolution on the spot, as it was only symbolic.
Czajkowski balked at a cursory approval if it had no meaning, saying that spewing forth symbolic resolutions diminishes council in the eyes of state legislators, who would dismiss the resolution as "Chapel Hill being Chapel Hill." He wanted to know the impact of the resolution and urged following the receive-and-refer protocol so the issue would get full attention in a public hearing.
Jim Ward bristled and pushed back. Then Donna Bell turned on her mike. If one council member wants more time, she said, let's take more time; there's no deadline.
And just like that, council members seemed to realize they could exhale. Laurin Easthom agreed to wait for a public hearing in January. Harrison conceded that January would still allow time to get any resolutions the town approved on the General Assembly's agenda. Storrow backtracked, and the motion to receive and refer passed unanimously.
Czajkowski thanked his colleagues, and you could feel smiles in the air.
But council was still council. The meeting lasted until nearly midnight.
– Nancy Oates