As many of us sweat a dive off the impending fiscal cliff and recession that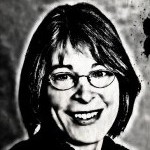 likely will follow, the Town of Chapel Hill has stirred a little economic stimulus in the Public Works Department. Tucked unobtrusively in the consent agenda for tonight's Town Council meeting is a resolution to haul our trash to a Durham transfer station beginning in April. The Orange County landfill doesn't close until the end of June 2013, but when the plan to truck to Durham was presented last May, council members warmed to the idea of commencing the use of the Durham facility before the landfill closed because it would save the town money. Council members gave short shrift to Orange County officials' irritation at the prospect of losing at least two months of tipping fees.
So now that the plan has taken the form of a resolution, why must the town add $358,600 to its budget to cover the extra expense of implementing the plan? Apparently, just as painting the living room calls attention to the need for a new couch, now that our trash will be shipped to Durham, we'll need new trucks and, of course, personnel to operate them, not to mention extra fuel and maintenance.
Let's hope the person council appoints to fill its vacant seat understands finances, asks questions about concomitant expenses, and knows how to evaluate how much a bargain costs.
Council plans to fill that vacant seat on Jan. 14. Interested parties have until 5 p.m. on Jan. 7 to file an application with the town clerk. Start working on your 500-word essay, "Why Chapel Hill Needs Me on Council," and clear your calendar to make a personal presentation (no PowerPoints, please) to council at its Jan. 14 meeting.
Also tonight, council will decide what to do about its bus ad policy. (For what it's worth, Carrboro's Board of Aldermen voted unanimously in support of Chapel Hill Transit being a public forum.) Town attorney Ralph Karpinos has laid out five options and will present a recent ruling in Seattle that allowed the city to pull bus ads as a matter of public safety, out of fear that people protesting the ads might riot.
Let's hope that Chapel Hill's highly educated citizenry knows to "use words, not hands." Whatever council decides will leave some people disappointed or angry. There may likely be some backlash, but as came out in the response to the Yates Building takeover, we pride ourselves on being peaceful and civil. If protests over the bus ad policy turn violent, that would be a low point to put us all to shame.
– Nancy Oates