Every time I see a long line of Chapel Hill residents queued up at Town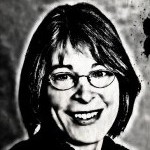 Council meetings to give an impassioned speech about some project or issue dear to their hearts, I'm reminded of what an overall pretty good place Chapel Hill is to live. All of those people wouldn't be spending their discretionary time waiting in line at council meetings if they didn't care so much about the town.
It is a privilege to call Chapel Hill home, and it shouldn't be a privilege granted only to the wealthy. For the past dozen years, Community Home Trust has been saving a place for people on the way up who have not quite arrived. By selling houses and condos from 20 to 50 percent below market value, CHT makes sure responsible people have a nice place to live, even if they don't make the kind of money some of their new neighbors do.
Spurred by the town's Inclusionary Zoning Ordinance, CHT has been able to acquire a stock of nearly 200 homes in various communities around town. The homes are sold to buyers with solid credit ratings who earn no more than 80 percent of the Area Median Income determined by the federal Department of Housing and Urban Development. (Buyers of certain properties can earn as much as 115 percent of HUD's AMI.) CHT serves as real estate agent and property manager, as well as educator for those new to homeownership.
Handling the sales transactions, keeping up the properties, marketing the homes, conducting new homebuyer classes, subsidizing some sales – all of it takes money. CHT receives money from the town, grants from other government entities and – here's where you come in – private donations. CHT is a registered 501(c)(3), so your contributions, this year at least, are tax deductible.
This Friday, Nov. 30, CHT is giving away free tickets to the 6:45 p.m. showing of "It's a Wonderful Life" at the Varsity Theater on Franklin Street. Investors Title Insurance Company and Harrington Bank are picking up the tab, which should inspire you to chip in a few bucks, too, to support the much-needed service CHT provides. To reserve your free tickets, call CHT's Jenna Graber at 919-967-1545 ext. 310, or send an email to her at jgraber@communityhometrust.org.
Bring your checkbook this Friday night and give abundantly this year, while you can still write off your generosity on your taxes. If we go off the fiscal cliff, charitable contributions you make in 2013 may cost ya.
– Nancy Oates