Last night's Town Council meeting ended at 12:25 this morning. And that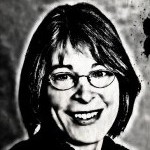 was after Mayor Mark Kleinschmidt pushed a couple of items and appointments over to another meeting. Ed Harrison was right that, although only one agenda item invited public comment, people signed up to speak on several issues. Only one item – the transportation report that opened the opportunity to lobby for using either Meadowmont Lane or George King Road as a thoroughfare – brought out people to line up and deliver the same message. That group numbered only about a half dozen, and the mayor worked the red light masterfully throughout the evening.
For the most part, the council meeting was devoid of squabbling or dilly-dallying. Council members showed a satisfying tendency to engage their brainpower to consider implications and ramifications, rather than acting only on how they "feel." They took matters seriously, even as they rubbed their eyes to stay alert, and asked questions that brought out information that clarified rather than colored issues.
Even so, collecting all that information took time. Council gives itself the option of not taking up business after 10:30 p.m. UNC wound up its main campus report shortly before 11 p.m. and prepared to begin its report on Carolina North. The mayor urged council to continue through a few more items, and council members reluctantly agreed to soldier on. Gene Pease chided the mayor and town manager for packing the agenda.
Earlier, Pease asked UNC to use a larger font on the PowerPoint presentations it so loves. The numbers on the charts were too small to read even by those of us who pressed our noses to our TV screens, and they'll likely be illegible in the online video of the meeting. Due to the late hour, presenters hurried through their material and did not read the numbers, so no one but council members and the two presenters still waiting to speak know important information about campus housing capacity, for instance.
The final presenters, Duke Energy's use of herbicides in its vegetation management program, didn't begin until midnight. This was an important issue that affects the environment and health of residents, and Laurin Easthom and Jim Ward hung in there to ask pointed questions. But everyone was tired, including the youngest member of council best able to pull an all-nighter.
Not only do late meetings quash public participation, but fatigue makes for poor policy. Presenters rushed through material; council members apologized to their colleagues for asking questions that needed to be answered. Good information makes for better decisions, and council members need their minds to be sharp.
– Nancy Oates