Mayor Mark Kleinschmidt set a packed agenda for tonight's meeting. Not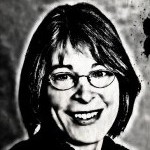 that he has grown accustomed to meetings that last until midnight or beyond. But there are decisions to be made and work to be done.
The taxi ordinance is the only item on the agenda that invites public comment. The proposed changes seem pragmatic and appear fair to the taxi company owners and drivers, as well as customers. But this being Chapel Hill, someone is bound to quibble.
The agenda holds something for everyone:
The Historic Rogers Road Neighborhood Task Force is looking for support for a proposed community center, in the form of waived permitting and utility connection fees and free utilities for the first year. On Sept. 6, the Orange County Commissioners asked the county manager to find $380,000 to add to the $120,000 in a fund to build a community center for the Historic Rogers Road neighborhood. The neighborhood also needs sewer service, but as that would be "more complex to navigate" – i.e., would not be resolved while county incumbents were still in office – the board wants to accomplish something to show its commitment to the neighborhood. Approving funds for a community center, with or without a system to handle flush toilets, would make everyone feel better.
For an eye-opening understanding of the cost of commercial construction, take a look at UNC's to-do list in its main campus development report. The big-ticket items to be paid for completely through gifts – $36 million for the Rizzo Center expansion approved by Town Council earlier this month, $7.5 million to renovate the student union and $3.5 million for an addition to the clubhouse at Finley Golf Course – underscore why Carolina will mourn the loss of its very successful fundraiser.
Council's agenda includes a number of items that amount to housekeeping – Grubb Properties' request for direction on what path to take to implement the Glen Lennox plan, a request from the Rural Road Safety Coalition to endorse its guidelines for car and bike safety on rural roads, and a vote on yet another reading of Charterwood's application for a zoning amendment.
Expect the Town Hall auditorium to be packed with Charterwood opponents, all giving council members the Evil Eye in an effort to sway the vote. Glaring, once it reaches critical mass, can be a form of intimidation.
– Nancy Oates