The next lawsuit shaping up could pit Chapel Hill against the ACLU. On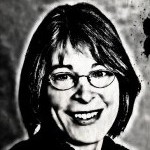 Friday, town attorney Ralph Karpinos received a letter from the legal director of the American Civil Liberties Union of North Carolina warning that constitutionally the town can't bar the ad placed on town buses by Church of Reconciliation that advocates for the U.S. to stop military aid to Israel.
Furthermore, the ACLU says, a suggested solution to the controversy – banning all noncommercial or political ads altogether – would not be acceptable. The Salt Lake City school board tried a similar tactic – banning all student clubs as a way to stop gay-supportive students from meeting – and a Utah court shot that down.
The ACLU's letter goes on for six pages giving examples of court cases around the country similar to Chapel Hill's bus ad controversy. All rule in favor of this form of free speech.
Did you ever think that the ACLU would take Chapel Hill to task, that Chapel Hill and Utah might be mentioned in the same sentence, and Utah come out looking good? Chapel Hill, that liberal bastion some claim ultra-conservative Sen. Jesse Helms suggested fencing in to serve as a zoo. Where did we drift astray?
One conservative influence may come from a change in our demographics. More wealthy people live in town now. Chapel Hill grew up as a university town, populated by people who spent their time thinking, and there wasn't much money in that back then. But in recent years, as the town has reached its growth limit, real estate prices have shot up, skewing new residents toward the wealthy class. You have to have a lot more money to buy into town now than even a decade ago.
As a gross generalization, the wealthy often have a greater sense of entitlement. They've worked hard and acquired enough wealth to shield themselves from the unpleasant – a gated community appeals to them, for instance, or hiring someone to clean the bathrooms and mow the lawn. I see Lexus SUVs, not Toyota Tercels, idling empty in the supermarket parking lot with the air conditioning on so that the driver doesn't have to endure a few minutes of blistering heat after grocery shopping. And now, some Chapel Hill residents feel entitled to ride a bus, paid for by their ample property taxes, without being affronted by an ad for an idea they disagree with.
Look where we've come. Is this really where we wanted to go?
To weigh in on the debate, attend the meeting in Town Council chambers at Town Hall at 7 p.m. next Thursday, Oct. 11.
– Nancy Oates