It didn't take long for the magic to wear off. Last week, Town Council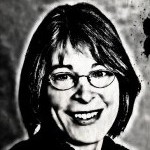 clicked through its agenda effortlessly, ending the meeting a minute shy of 8:30 p.m.
Last night, council began at a similarly brisk pace. No one from the public signed up to speak at the first four public hearings on the agenda – a LUMO text amendment that replaced every reference to "Comprehensive Plan" with "CH2020"; a proposal to begin new stormwater management practices earlier than the state requires; and two hearings to enable Meadowmont to replace a plan for a drive-thru bank with a child development center.
Laurin Easthom recused herself from the Meadowmont hearings and the Obey Creek concept plan review, as her husband belongs to the law firm representing the developer of each, and she skeedaddled early on. Donna Bell and Lee Storrow were absent due to work commitments. Lucky them. Only two agenda items remained, but one was Obey Creek. The meeting would not end until nearly midnight.
Mayor Mark Kleinschmidt dressed for a long meeting, in a Mr. Rogers cardigan that looked as comfy as jammies. But sometime into the third hour of back-and-forth with Roger Perry, prospective applicant to develop Obey Creek, even he showed his ire. Council members got testy with one another and Perry, who lost his usual bonhomie and was downright rude to council members. Ed Harrison, recipient of a new knee, also showed some spine in not backing down in the face of Perry's frustration.
Bottom line: Perry does not yet have buy-in from surrounding neighborhoods, and everyone is entrenched at this point. Council agreed that a process similar to the development agreement that got Carolina North unstuck would be the way to go with Obey Creek, rather than drag everyone through a special use permit process. Perry agreed to make a true effort to work with surrounding neighborhoods and start with a clean sheet of paper.
What was to have been a 15-minute concept plan PowerPoint presentation surged to the brink of war and ended with a grudging détente. No timeframe was imposed.
– Nancy Oates