You know that point in a horror flick when the heroine lets down her guard just a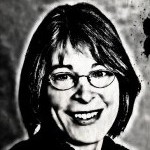 little bit, and you know something bad is going to happen, you just don't know what? You find yourself mumbling, "Stay out of the boat, Alice, it's not what it seems," or "Don't pick up the phone, Drew Barrymore, just let it ring."
You'd think by now job applicants would have that same eerie feeling when Orange County manager Frank Clifton offers them the title of tax administrator. We're on our fourth county tax administrator in two and a half years.
In October 2009, Frank Clifton was appointed Orange County manager. Shortly thereafter, the county board of commissioners charged him with "reviewing the functions of tax assessment and collections and increasing efficiencies in these areas without adding costs." By the end of December 2009, John Smith, who had been county tax administrator for the past 24 years, retired.
Clifton filled Smith's position with Jo Roberson, who had been revenue director up to the point, and gave her a contract for the tax admin job through June 2011. Public records indicate that the revenue director position pays nearly $78,000, and the tax assessor position pays about $10,000 more. In August 2010, she threw in the towel and announced her plans to retire before her contract was up.
So Clifton hired Jenks Crayton, effective March 2011, and officially gave him a two-year contract in June 2011, with an annual salary of $95,000 and benefits equivalent to an employee who had been working for the county for 10 years.
Now, very quietly, Crayton is out the door with a year remaining on his contract, and Clifton hires Dwane Brinson, the tax administrator of Lee County. (Sanford is its county seat.) Clifton inked a two-year contract with Brinson for an annual salary of $108,000 and credited the not-yet-30-year-old with 11 years of county service on which to base his benefits. Lee, who has only two years' experience as tax administrator, was named in 2010 to the Triangle Business Journal's 40 Under 40 list.
Boosting the base salary of the county tax administrator position by at least $30,000 in less than three years doesn't seem to jibe with "increasing efficiencies … without adding costs." The speed of the personnel revolving door suggests that Clifton may be sorely lacking in people managing skills, and his overly generous raises indicate that money managing isn't his forte, either. Former Progress Energy CEO Bill Johnson, accused of managing with an autocratic style, was shown the door with a $44 million bonus. Maybe Clifton is hoping for something similar.
As for Brinson, he may have what it takes to survive a Clifton storm. When Triangle Business Journal asked him his hero, he replied, "Donald Trump has always fascinated me." And when TBJ asked him his five-year goal, he said, "Working as an assistant county manager or county manager would be a great fit."
– Nancy Oates