How much would you pay for the fireworks display last week?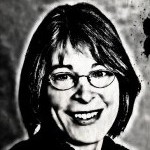 Technically, we've prepaid for the July 4th show through our taxes, but the town put out a tip jar at the entrance gate and sent around an email with instructions on how to make a tax-deductible contribution through its Friends of Chapel Hill Parks and Recreation Department, a nonprofit entity that gives contributors a receipt for income tax purposes.
Last year, with sales tax revenue down and committed expenses (think library expansion) unavoidable, the town bumped community-building experiences too far down on its priority list to afford. So for a fireworks display, we had to go to Durham, just as we do for food trucks and affordable housing. Council members running for election a few months later heard how much voters missed the annual celebration. Matt Czajkowski suggested offsetting the cost with corporate sponsorship, generating no more spark among council members than a wet match.
But the idea caught fire with Chapel Hill businesses, and last week's fireworks display was brought to us in part by the generous support of Top of the Hill, UNC Health Care, 140 West Franklin, Cruizers, East 54, Performance Subaru, The Cedars of Chapel Hill, Corporate Investors, Chick-fil-A, The People's Channel, Harrington Bank and Grace Church. WCHL and chapelboro.com chipped in time, talent and $10,000 worth of free advertising. (I hope they got a free parking space in return.)
Of the $42,000 tab, businesses kicked in $11,750, and the tip jar collected an additional $8,000 from the 27,000 in the audience, leaving about $22,000 to come out of the town's checking account.
The idea of soliciting pocket change donations from the people who care most about advancing a project is not new. Friends of the Library and Friends of Downtown help out their respective causes. So why not broaden the concept as a way to plug some budget holes?
Why not "Friends of Solid Waste," for instance? And why limit it to cash donations? Friends of Solid Waste could set up a sort of alternative gift market; instead of sending a heifer to a needy family in Malawi, people could buy a compost bin for a conspicuous consumer in Chapel Hill.
Pulling off the fireworks event took a lot of work. But the people dancing in the aisles and singing along lustily with The Franklin Street Band's rendition of "I Will Survive" while firemen hosed down the upholstered seats of the new Blue Zone would tell you it was worth it. Even the people standing in line to buy $4 bottles of water and ice cream in souvenir bowls shaped like baseball caps would agree. And that was before Pyrotechnico outdid themselves with rockets never before seen in the Southern Part of Heaven.
We definitely got our dollar's worth.
– Nancy Oates