For now, at least, beleaguered Chapel Hill taxpayers have one less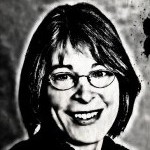 expense to fund. The state General Assembly adjourned in July without enacting House Bill 1132 that would extend statutory authority for the town to continue its taxpayer-financed political campaigns, also known as the Voter Owned Election Program.
The lack of action will have little fiscal impact on the town at present. We don't have local elections until 2013, and by that time, the state legislature could fish the bill out of committee, where about 200 other bills languish, and push it forward. The U.S. Supreme Court ruled in 2011 that one aspect of the politicians' welfare program was unconstitutional – the part of the program that gave matching funds to candidates accepting public money if their opponents not accepting the government freebie were very successful with private fundraising.
Of the five candidates elected to council and mayoral seats in the 2011 election, only Donna Bell accepted money from the government-sourced gravy train. One successful candidate – Jim Ward – won without hitting up friends and family for donations or wresting funds from unwilling taxpayers. He evidently spent nothing but the filing fee. No yard signs; no lapel buttons; no direct mail pieces, mean-spirited or otherwise; not even a Twitter account.
The VOE program was well-intentioned. Money wins elections, and just because someone is skilled at asking for handouts or has a direct line to the deep pockets of family or friends doesn't mean that candidate is the right person for political office. And candidates who represent the interests of the working class and others on a tight budget shouldn't be penalized because of their target supporters' inability to give generously to political causes.
But the town already has a long list of wasteful spending obligations that fall low on the taxpayers' priority list but still must be paid. Think of the money we are shelling out to a private law firm to defend the town's decision to hire a private consulting firm to justify firing two town employees lobbying for unionization. Think of the money we will have to pay, above and beyond the $7 million already paid to the for-profit developer, to buy parking spaces for the affordable housing units in the developer's high-rise. Think of the money we will spend for signs warning motorists of our cell phone ordinance that they don't actually have to obey.
Maybe, instead of spending thousands of dollars in handouts to fundraising-impaired candidates, we could hire Ward to put on a tutorial that explains his success.
– Nancy Oates