A psychological construct has it that some people who have a hard time enduring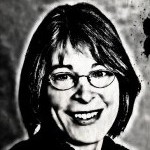 separation will pick a fight before leaving. Stalking off angry provides a cushion against the loneliness of being apart.
That could explain the near unilateral churlishness of council members at their June 26 meeting. Or maybe the sour note they ended on as they headed into their summer break was due to the frustration of the Charterwood vote. Or maybe the conundrum that awaits them in the fall: what to do with our garbage.
Now, there's a fight. Think how roiled people get at the prospect of living next to a brand-new apartment building. Imagine how they'll take the threat of a solid-waste transfer station moving into the neighborhood.
Orange County announced it will close the Eubanks Road landfill at the end of the 2012-13 fiscal year, so a year from now we'll have to take our garbage elsewhere. But where to haul it, and how far? Durham offers the closest and least expensive option, but driving fully loaded garbage trucks down the highway presents some safety issues to the trucks' drivers (picture the slow-to-accelerate trucks merging onto I-40) and costs associated with every fuel-inefficient mile.
A transfer station would allow trucks to empty their daily loads where the garbage could be compacted and stored until transported to its final resting place. But Chapel Hill has few parcels of suitable land. The vacant lot between Whole Foods and the liquor store on Elliott Road? Obey Creek? Rogers Road? Public Works director Lance Norris welcomes your suggestions.
Public Works crunched the numbers and said that hauling our trash to Durham would save money over paying the dumping fees at the Orange County landfill. Norris suggested switching over as early as October. After all, the town is no longer bound to the town-county landfill agreement, given that the county violated the contract by not providing sufficient notice that the landfill would close.
Orange County manager Frank Clifton, listening in the audience, furrowed his brow. In planning its budget, the county had counted on dumping fees from Chapel Hill all the way through next June. Mayor Mark Kleinschmidt offered a classic "it's not you, it's me" response to soften the breakup, assuring Clifton the town was not acting out of spite by considering options that would take revenue away from Orange County and send it to Durham County. Chapel Hill had its own tight budget to consider.
Norris ended his presentation by showing a couple slides of lovely transfer stations, and urged council members to visit transfer stations wherever their travels took them this summer.
– Nancy Oates