Town Council approved CH2020 last night during Part 1 of its two-episode season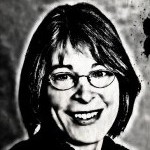 finale. The vote came after nearly three hours of public comment and council discussion. As with any good drama, there was a plot twist – the Planning Board came up with a list of last-minute changes. And there was a very interesting presentation on the cost of growth and how it would affect property taxes.
But after much assurance from town staff that "moving forward" with CH2020 would not mean "leaving community members' input in the dust," council members voted unanimously to accept what will now be the new comprehensive plan and begin implementing it.
And some people thought hammering out the details and getting the words on paper took it out of them. Just wait until those words become the "living, breathing" entity of implementation, and we get stuck in its traffic and shelling out for services to high-density projects many people don't want at all.
A couple of bright points: Rather than a traditional PowerPoint presentation of white letters on a solid-color background, assistant town planner Mary Jane Nirdlinger arranged for a presentation with inspired graphics and software that zoomed viewers in and out and whirled us around to new spots. I believe the presentation was designed in-house, and if so, that staff member deserved every penny of the 3 percent raise council approved in the budget it passed earlier in the evening.
I also took heart at the number of regular folks trooping up to the mike to add their opinions and insights. Too often at council meetings we hear mainly from paid consultants and lawyers and retirees with too much time and money on their hands. We are inexorably heading toward becoming a resort community, but seeing the number of people who seemed to know what it was like to do their jobs without a phalanx of support staff gave me hope that Chapel Hill might still tolerate, if not a working class, at least a middle class.
Tonight, tune in for more on St. Paul Village, Charterwood and options for solid waste disposal.
– Nancy Oates