You know those times when everything seems poised for success, then some hours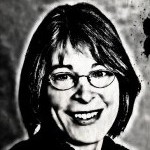 later, relationships have frayed, the evening is in shambles, and everyone goes to bed angry? Town council had one of those nights last night.
When the meeting opened, everyone seemed in fine fettle. In talking about the proposed downtown business incubator, council members tossed around words such as "amazing," "inspiring," "transformative." Later, during the discussion of amending the commercial property section of the Glen Lennox Neighborhood Conservation District, council members crowed about the process that was similarly amazing, inspiring and transformative.
Things bogged down a bit during the 2040 Long Range Transportation Plan update, and the mood soured noticeably during a discussion about Duke Energy's decision to resume spraying herbicide to "manage non-compatible vegetation."
But the turning point came at 10:30 p.m., when council has the option of calling it a night. Much as members hate to do that when people have waited three and a half hours to speak, most were willing to postpone the remaining items on the agenda – a couple of budget items, the towing ordinance change and a mysterious petition put forth by Penny Rich, who did not show up for the meeting – because they would need considerable discussion.
But town attorney Ralph Karpinos had to file a response in the lawsuit brought against the town over the cell phone ban's impact on tow truck operators. He volunteered to file and response and amend it later, after the town took action at its next meeting Monday, but the mayor pushed for a resolution. The discussion went on and on and brought in tangentially related topics, as those sorts of discussions do as they begin to deteriorate: Can we limit the signage to downtown lots only? Put one sign per five spaces not per three? Make lot owners pay for the signs, instead of towing businesses footing the bill? Standardize a time limit before towing? Give towing companies time to comply?
As the tempers flared and each comment generated multiple responses, even the generally even-keel Karpinos had an edge in his voice. Understandable, given that unlike private lawyers who bill by the hour, he is on straight salary. Because of his looming deadline to file a response, he wouldn't even be able to come in late the next day.
Around 11:30, Gene Pease pleaded for council to pass the ordinance due to the lateness of the hour and set up a task force to handle the details. Lee Storrow made a motion; Jim Ward amended it; Storrow objected; Mark Kleinschmidt overruled; Donna Bell wanted wording about compliance. Matt Czajkowski suggested the three changes be voted on separately, which Kleinschmidt sort of allowed, in a lawyerly sleight of hand, but called for the vote in reverse order: Bell's change first, Ward's second and Storrow's original motion last.
All three passed, but no one seemed happy.
– Nancy Oates