I told you so. Not that I like rubbing anyone's nose in bad decisions, but going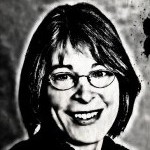 ahead with the library renovation without thinking through what we would have to give up to make it happen was a bad decision you could smell before you stepped in it.
On the last lap of what was a lengthy and exhausting council meeting last night, Town Council members gave their feedback on the budget. After devoting nearly three hours to the CH2020 plan, every one of the council members looked whupped. Those who wore contact lenses, popped them out and put on glasses. Those who wore suit jackets had shrugged them off long before. Those who usually talk a lot kept more or less silent.
And then came the bad news about the budget. Some weeks back, county tax administrator Jenks Crayton told council to prepare for a decrease in property tax revenue when property values were sure to come in lower should the county proceed with the revaluation schedule that would commence a revaluation this year, four years after the real estate market went bust. Chapel Hill taxpayers braced for a tax rate increase but consoled themselves that county residents would be taking on a bit more of the tax burden because property values in Chapel Hill had fallen faster than in the county.
Costs of running our town at the level of services we've come to enjoy continued to rise, and town manager Roger Stancil began talking openly of tax rate increases, beginning with a half-cent per $100 of property value to cover transit costs.
When the county decided to put off the property revaluation for a few years, the talk of tax rate increases didn't get shelved. Now Chapel Hill taxpayers must continue to pay tax on property valuations way higher than they could ever sell their homes for, and still have a tax rate increase.
This is where priority budgeting would be useful, Matt Czajkowski said. If we've decided that maintaining a high level of service in our fare-free bus system, then we need to know what lower priorities to cut from to offset the transit increase. But without prioritizing services, we don't know what that low-service-on-the-totem-pole would be.
So let me begin the discussion: Public art should be cut. Stancil is reluctant to touch that department because the bulk of its cost comes from personnel – the arts czar and his assistant – and Stancil has vowed not to layoff town workers. But in an economy of tough budget choices, public art is a luxury we can't afford. Boom. We've saved about $130,000 a year.
What would you cut next?
– Nancy Oates